1SEC Inc.  (Headquarters: Meguro-ku, Tokyo, CEO: Hirokuni Miyaji) , a Los Angeles and Tokyo-based company that develops software for the XR industry and produces blockchain content is pleased to announce 1Block Shop, an NFT marketplace that supports sales by auction, together with its sale of NFTs in collaboration with Caelum Co., Ltd., a creative company that is expanding globally in areas such as graphic design, photo studio operation, and media, including the fashion magazine NYLON JAPAN.
PRODUCT NAME: AIR BUBBLE 1
CONCEPT: AIR BUBBLE 1, the product of a collaboration between fashion & culture magazine NYLON JAPAN and the digital fashion label 1Block, is a collectable virtual sneaker inspired by the symbolic silhouette that is yearned for by everyone. Designed based on pink, which is NYLON's signature colorway, the entire surface of AIR BUBBLE I is created from bubble wrap to create an original and highly pop virtual sneaker. 1Block's impactful logo shines on one side of the sneaker.
*This product will appear in the NYLON JAPAN October 2021 issue, due for release on August 27th, 2021.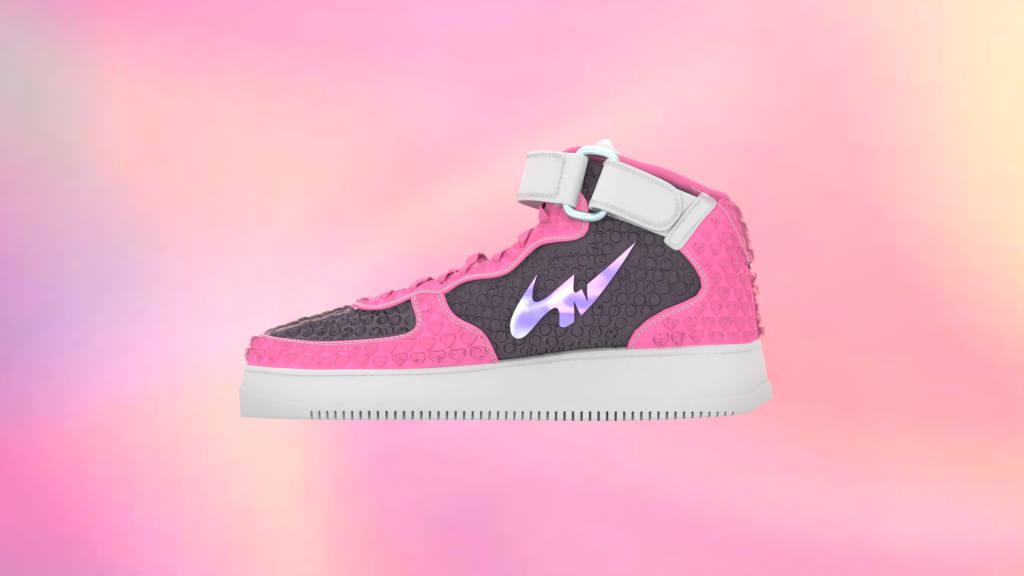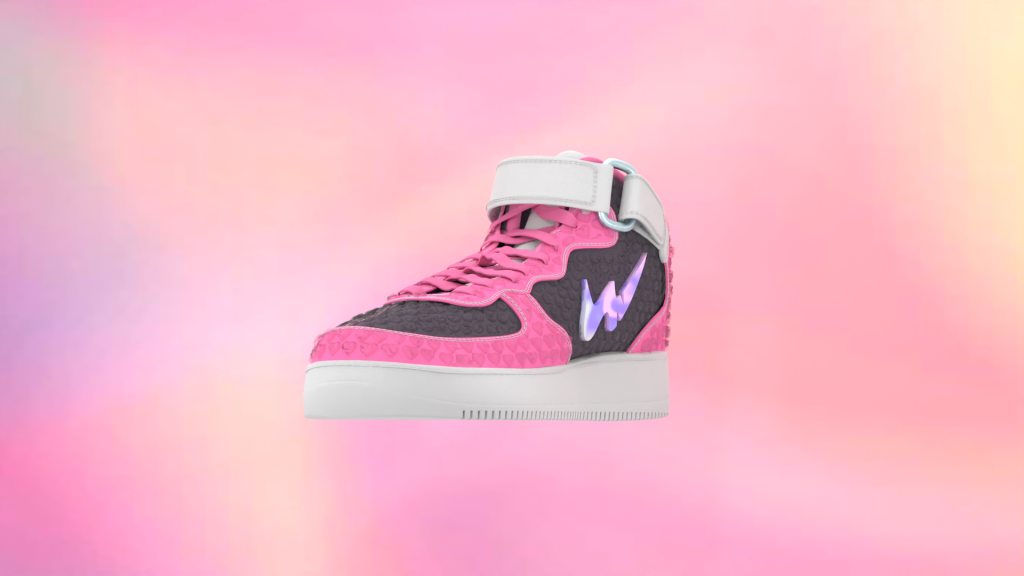 ABOUT SALES
Marketplaces: 1Block Shop, OpenSea, Rarible
Number of issues: 1 of 1
Sales format: Auction format
Date and time of start of sale: 12:00 midnight (JST), Friday, August 27th, 2021
Scheduled end of sale: 11:59 a.m. (JST), Sunday, September 5th, 2021 Sales pages:
URL (1Block Shop): https://1block.world/tokens/0x07Acaa0054C6B6f8ffA75A7293A6Dd330067fd05/100 00000101
Sales page URL (Rarible): https://rarible.com/token/0xe988a19284cc9ed7512a7d13c61278b6eab873f8:1?tab=details
Sales page URL (OpenSea): https://opensea.io/assets/0xe988a19284cc9ed7512a7d13c61278b6eab873f8/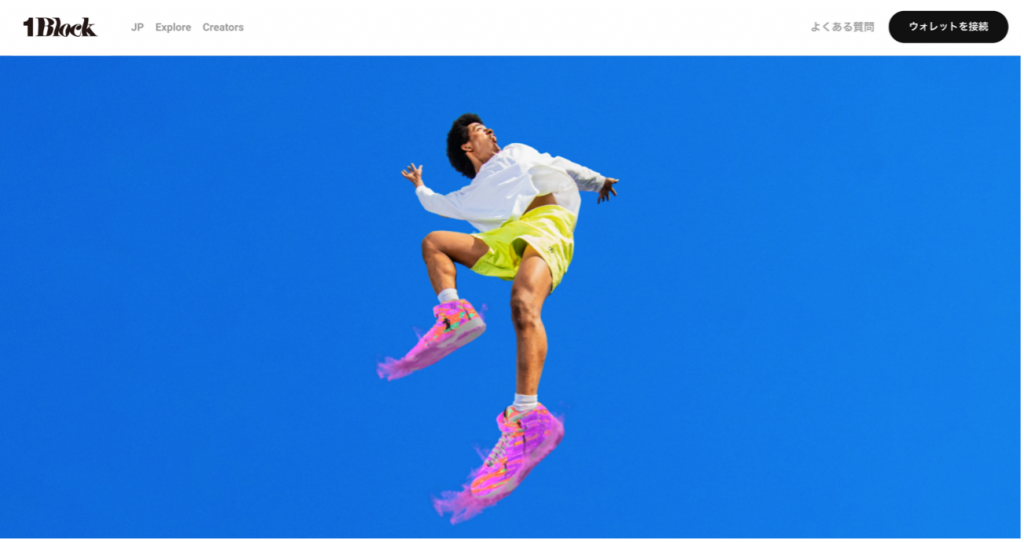 1Block is a digital fashion NFT marketplace that was jointly developed with CryptoGames Inc., which develops blockchain games and NFT services.
1) Auctionable using WETH (Wrapped ETH)
NFTs can be auctioned in the NFT marketplace 1Block Shop; bidding is using WETH (Wrapped ETH). Auctions enable NFTs to be offered at a fair price and for new demand to be created by catching the attention of greater numbers of people. In addition to auctions, fixed-price sales are also possible.
2) NFTs can be purchased easily using a credit card
To support a safe and secure purchasing experience, the team has introduced a payment platform that is used in over 120 countries and by millions of companies around the world. Payment for NFTs can be settled immediately, without having to prepare crypto-assets in advance, so the buying experience is the
same as that of shopping on an EC site.
3) Log in using social media
Users can log in via social media such as Google, LINE, Twitter, Discord, etc., and the platform is easy to use, even by people who have never owned an NFT before. URL: https://1block.world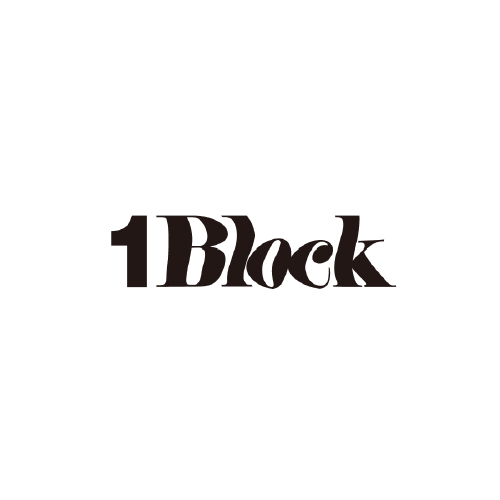 Japan's first digital fashion label to focus on 3DCG. The label produces integrated digital fashion and digital content development using the latest technologies such as 3DCG and blockchain. It is looking forward to collaborations with various creators and media in the future.
https://www.instagram.com/1block.official/
https://twitter.com/1block_officia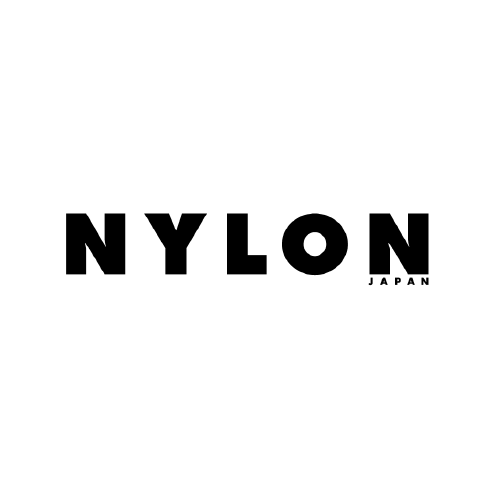 NYLON JAPAN
A fashion and culture magazine whose content focuses on fashion, beauty, art, and music from a unique high-quality, good-taste perspective. The Japanese version of the magazine was launched in 2004, and currently has a full range of digital content centered on its website and social media accounts that have achieved high user engagement. Actively appointing popular artists, actors, influencers, and young creators with fresh talent from all over the world, the magazine's highly original content is earning it popularity, mainly among highly fashion-conscious young women. Launched in New York, USA in 1998, the magazine currently exists in not only the Japanese version, but is also being rolled out in South Korea, China, Thailand, Singapore, the Philippines, Germany, and France.
https://www.instagram.com/nylonjapan
https://twitter.com/nylonjapan
Caelum Co., Ltd.
Representative: Takashi Togawa
Location: 8F, Udagawacho Building,14-13 Utagawacho, Shibuya Ward, Tokyo
Business: A global company active in creative fields such as editorial, graphic design, movie & visual direction, events, products, licensing, and photo studio operation.
Official website: https://caelum-jp.com
Operating under the slogan: "we empower people and businesses all over the world," 1SEC Inc. develops software primarily for the XR industry and develops/produces blockchain content. The company established digital fashion label 1Block. It is attracting a lot of attention from all parts of the world for things such as the sell-out of the label's first product, which was Japan's first NFT virtual sneaker, for 5 ETH (approximately 1.4 million yen) nine minutes after its launch in North America.
Company Profile
Company name: 1SEC Inc.
Representative: Hirokuni Miyaji
Location:
[USA] 1541 Ocean Avenue, Santa Monica CA, US [Japan] 6F, 1-6-13 Ohashi, Meguro Ward, Tokyo
Established: January 2019
Capital: 277.46 million yen