You can share what you see in real time to the world with hands-free interface
November 11th, 2021 – Fairy Devices today announced that the company has been named a CES® 2022 Innovation Awards Honoree for LINKLET™ by three categories: Wearable Technology, Streaming, Digital Imaging/Photography. This year's CES Innovation Awards program received a record high number of over 1,800 submissions. The announcement was made ahead of CES 2022, the world's most influential technology event, happening Jan. 5-8 in Las Vegas, NV and digitally.
The CES Innovation Awards program, owned and produced by the Consumer Technology Association (CTA)®, is an annual competition honoring outstanding design and engineering in 27 consumer technology product categories. Those with the highest rating receive the "Best of Innovation" distinction. An elite panel of industry expert judges, including members of the media, designers, engineers and more, reviewed submissions based on innovation, engineering and functionality, aesthetic and design.
[About LINKLET] https://linklet.ai/en
LINKLET is LTE-embedded wearable device with super wide-angle camera.Wearing this hands-free device, users can enjoy one-to-many communication via Teams/Zoom, livestreaming first-person view, and have real-time feedback from 100+ audience on their shoulder. LINKLET has been developed as a part of THINKLET solution that utilizes the device for remote support from experts/advisors in field work.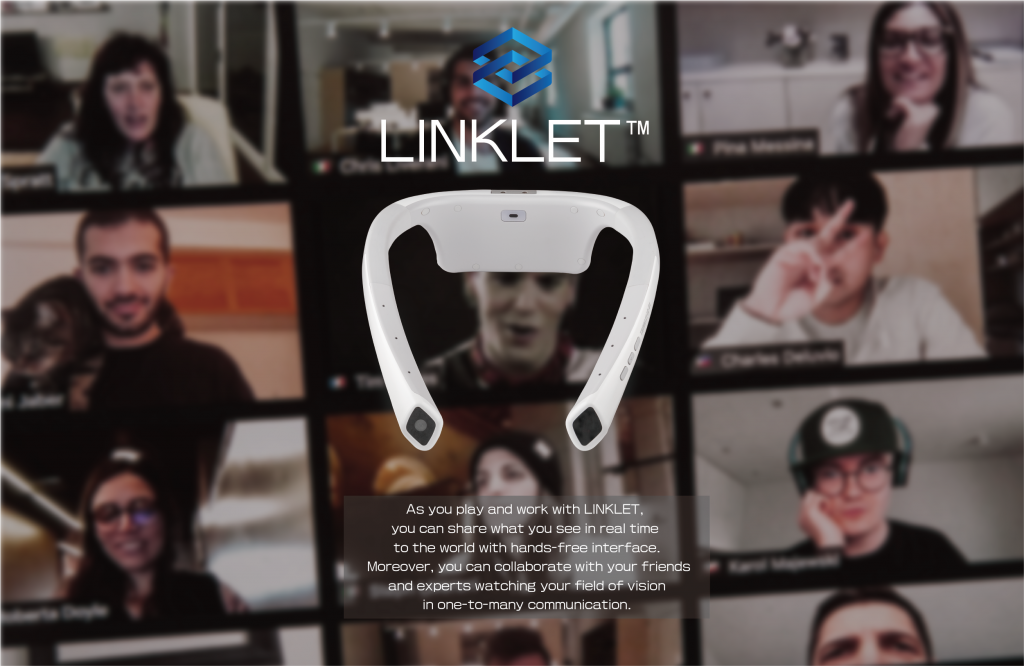 LINKLET's special features:
1: Lightweight, shoulder-mounted design that does not block the wearer's hands and does not interfere with work
2: Simple usability for connection to Zoom/Microsoft Teams with high stability, security and operability
3: 4K wide-angle camera to deliver detailed first-person view video
4: With Wi-Fi and 4G LTE, always connected to the Internet for remote support and livestreaming
5: USB Type-C port for various connections with external devices
6: Dustproof and waterproof equivalent to IP54 for use outdoors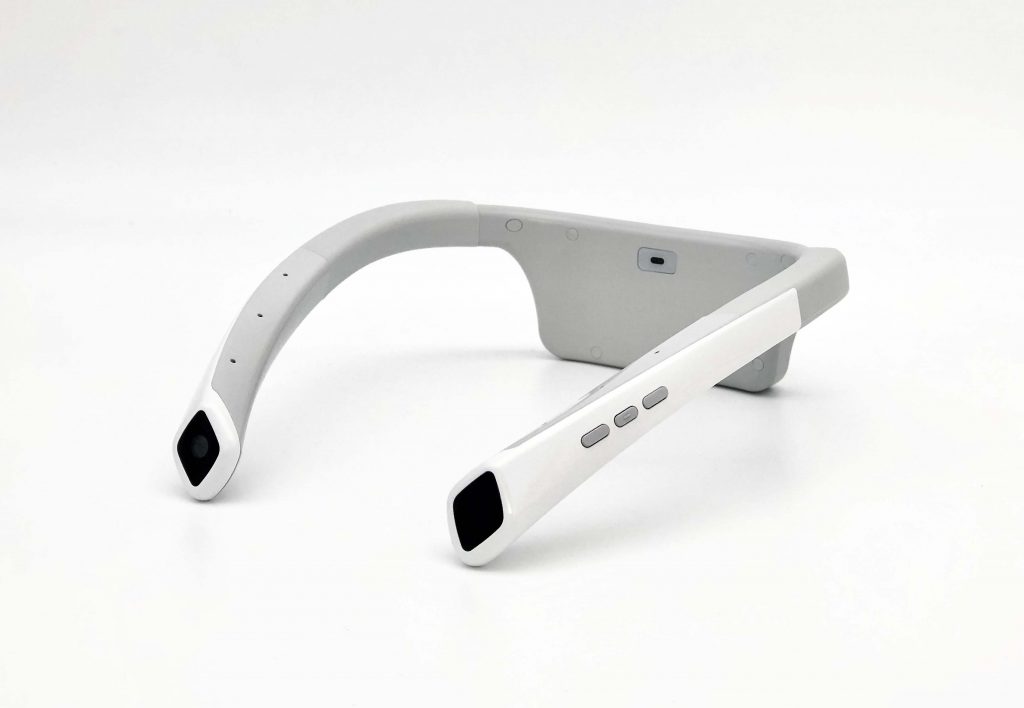 Comment from CEO/CTO
Mr. Fujino, CEO and Chief Technical Officer of Fairy Devices commented below on the honor of the award.
"Assume that an AI can see what humans see and hear what humans hear. An intelligence different from human intelligence, equipped with human-like visual and auditory senses, supports humans from different point of view. And the future in which humans do what they excel and AI does what it excels, forming a life partner for each other.We are committed to realizing this vision without compromise. That's why we have developed a wide range of in-house technologies from designing and developing hardware through OS, middleware, network, cloud, data processing, and machine learning. We are proud of our device, a unique wearable that you wear on neck, which has capabilities equivalent to a smartphone as a single device, being an outstanding pioneer in the global wearables industry.For global penetration, we have simplified LINKLET's system a lot compared to our highly advanced tech portfolio to respond to the major needs only. It is a great pleasure that this system has been recognized by CES Innovation Awards in 3 different categories.That said, LINKLET is only a beginning of the roadmap to realize our vision. By unlashing a group of backbone technologies and infrastructure that support this system, we can ultimately realize a new world where humans and AI become a natural, true partner. When we look back the present from near future, we would finally understand that what we see now was just a small part of the whole.I'm very delighted to announce this memorable news towards future and share with everyone. See you at CES 2022 Japan Pavilion on Jan 5, 2022."The CES 2022 Innovation Awards honorees, including product descriptions and photos, can be found at CES.tech/innovation. More will be revealed in January. Many honorees will showcase their winning products in the Innovation Awards Showcase at CES 2022.
Owned and produced by CTA, CES 2022, the global stage for innovation, will convene the tech industry in person and digitally, giving global audiences access to major brands and startups, as well as the world's most-influential leaders and industry advocates. Visit CES.tech for all CES 2022 updates, including health protocols and registration."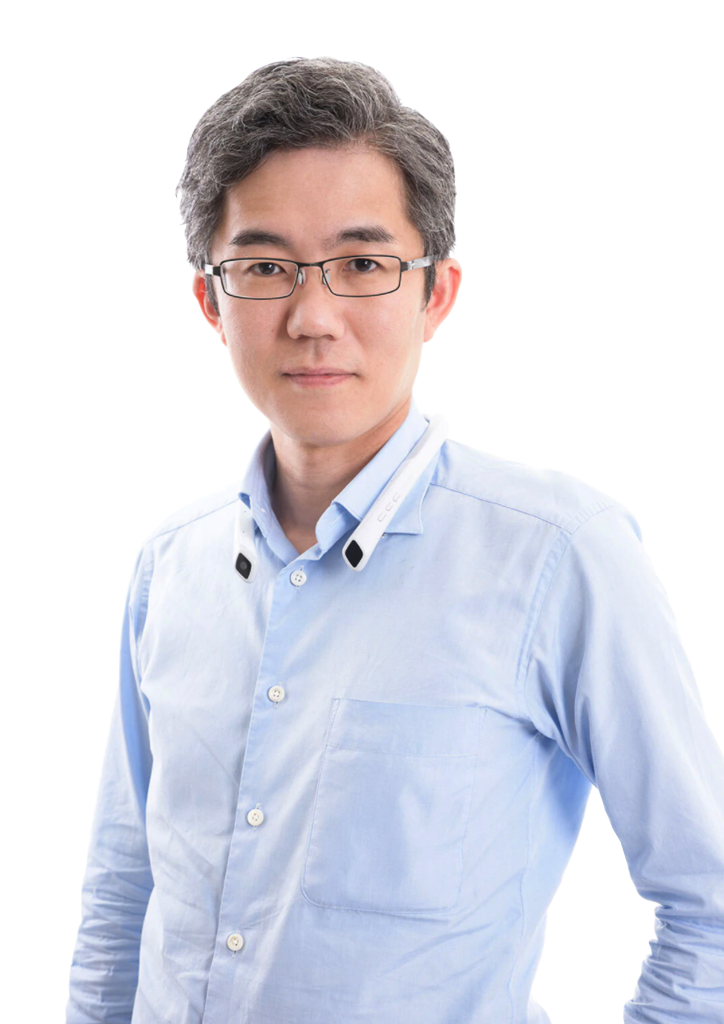 Find more about Fairy Devices:   https://fairydevices.jp/companyenglish
Fairy Devices, Inc. has developed applications of machine learning technologies, mainly speech technologies, to actual workplaces through its own VUI(*1) and VPA(*2) technologies, speech recognition/speech translation technologies, and cloud infrastructure as well as edge devices that utilize these technologies aiming to "provide a heart-warmer technology to be a help to users". In addition, our integrated business solutions, developed from most recently researched applications, support digital transformation of various industries from device to cloud by implementing various data analysis generated by field workers.
(*1) VUI:Voice User Interface / (*2) VPA:Voice Personal Assistant
"The CES Innovation Awards are based upon descriptive materials submitted to the judges. CTA did not verify the accuracy of any submission or of any claims made and did not test the item to which the award was given."