Quickly Bring Ideas to Life with an Updated UI and New Features to Spark Creativity
Quickly Bring Ideas to Life with an Updated UI and New Features to Spark Creativity
Yamaha Corporation announces that it released VOCALOIDTM6, a comprehensive solution for virtual vocal production on October 13, 2022.
The new software is available for purchase (download only) from the official VOCALOID SHOP (https://www.vocaloid.com/en/). An upgrade version is available for those who have already purchased VOCALOID3 or later.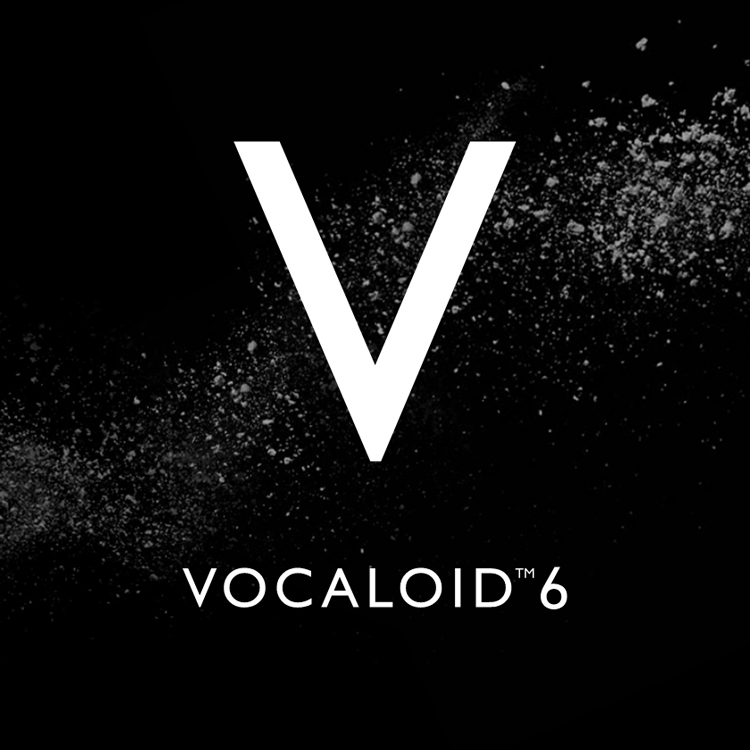 Note: The voicebanks Include four new VOCALOID:AI-compatible voices exclusive to VOCALOID6 (HARUKA, AKITO, SARAH, ALLEN) and four VOCALOID5 standard voices (Amy, Chris, Kaori, Ken).
Products eligible for upgrade: VOCALOID3 Editor, VOCALOID3 Editor SE, VOCALOID Editor for Cubase, VOCALOID Editor for Cubase NEO, VOCALOID4 Editor, VOCALOID4 Editor for Cubase, VOCALOID5 STANDARD, VOCALOID5 PREMIUM.
The VOCALOID singing synthesizer makes it possible to easily produce any kind of singing voice you can imagine. VOCALOID songs created using VOCALOID technology have sparked a new generation of music, boasting countless fans and listeners around the world.
As the first new version of the VOCALOID software range released in 4 years, VOCALOID6 features the groundbreaking VOCALOID:AI synthesis engine, which leverages artificial intelligence technology to produce more natural, richly expressive singing voices. In addition to new editing tools that allow users to quickly adjust dynamic, vibrato, and other aspects of vocal expression, VOCALOID6 also includes new features that enable the user to instantly apply vocal layering effects like doubles and harmonies, for even richer expressive possibilities.
Using new VOCALOID:AI-compatible voices exclusive to VOCALOID6, creators can recreate their own singing or use a single voicebank to sing lyrics that include a mix of Japanese and English, using natural, native-like pronunciation. By freeing songwriting from the limits of language barriers and offering new ways to create vocal parts, VOCALOID6 helps get creators excited about production.
The new software maintains compatibility with all VOCALOID3 or later voicebanks, allowing creators to use their favorite singing voices with the latest VOCALOID6 features for even richer vocal expression. To cater to the diversity of production environments used by creators today, support for version 2 of ARA (Audio Random Access) has been added for greater compatibility with other music production software. VOCALOID6 also comes with Cubase AI music production software, making it possible to start creating music right away.
Key Features
1. New developed VOCALOID:AI synthesis engine to create more natural singing voices
Based on data generated using deep learning to analyze singing characteristics such as tone and expression of real vocalists, VOCALOID:AI can synthesize singing that more naturally fits melodies and lyrics input by the user. Using the same basic controls as before, creators can now produce music using higher quality vocals with improved pitch and tone changes and smoother, more natural pronunciation.
2. Create richer vocal expression more easily with new editing tools and TAKE functionality
VOCALOID6 exclusive voicebanks take advantage of new editing tools to quickly adjust elements of vocal style and expression—such as sliding up vibrato, and timing by visualizing notes, waveforms, and pitch using curved lines. TAKE functionality makes it easy to create doubles, harmonies, and other vocal layering techniques commonly used when creating vocal tracks. Creators can now quickly design vocals the way they imagined them, using easy-to-understand visual controls.

Easily adjust vocals using the editor toolbar. Includes quick access to TAKE functionality.
3. Recreate one's own singing style using voicebanks with VOCALO CHANGER
Using VOCALO CHANGER functionality, creators can import audio data (in WAV format) of their own singing and use it to recreate lyrics or singing style using VOCALOID6 exclusive voicebanks. This offers users a new way of creating vocal parts using audio data, without needing to input musical notation and lyrics.

4. Sing lyrics in multiple languages naturally with multilingual singing
New VOCALOID6 exclusive voicebanks offer multilingual functionality for singing lyrics that include a mix of Japanese and English, using natural, native-like pronunciation. (Support for Chinese to be added at a later date.) Until now, voicebanks have been language-specific. With the new VOCALOID6 exclusive voicebanks, when a user inputs English lyrics, the language is automatically detected and the lyrics are sung using natural English pronunciation. This new functionality gives creators more freedom when writing lyrics, without having to worry about language barriers.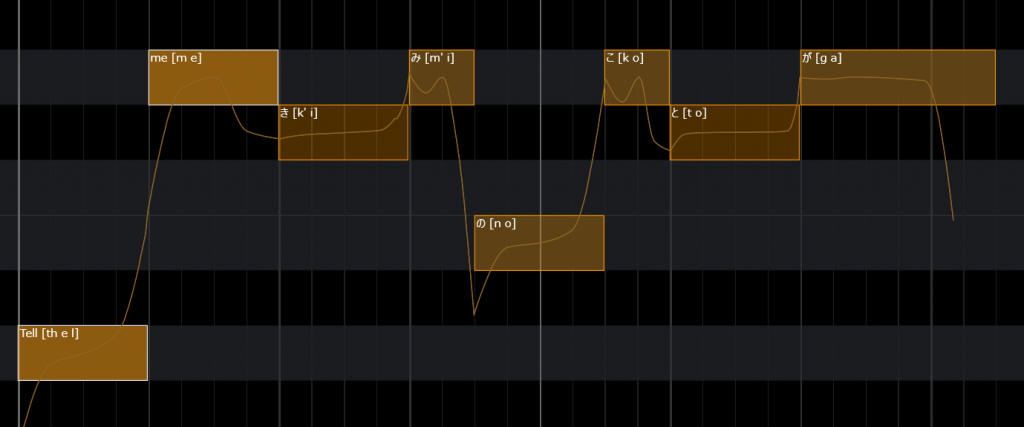 Includes Four VOCALOID6 Exclusive Voicebanks: Unique Singing Voices Compatible with Every Genre
VOCALOID6 includes four new unique singing voices: HARUKA (female, Japanese), AKITO (male, Japanese), SARAH (female, English), and ALLEN (male, English).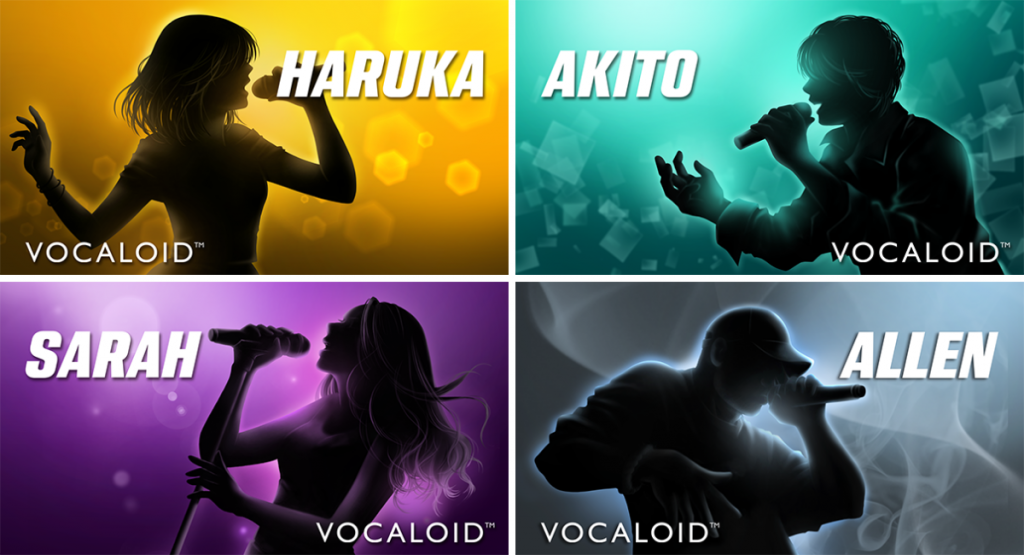 Walkthrough Video
Product Specifications & System Requirements
For detailed product specifications and system requirements, please visit the official VOCALOID SHOP.
https://www.vocaloid.com/en/vocaloid6/specs/
VOCALOID6 Trial Version Available
Visit the official VOCALOID SHOP to download a free trial version and experience the full functionality of VOCALOID6 free for 31 days.
https://www.vocaloid.com/en/vocaloid6/trial/
About VOCALOID
Since its announcement in 2003, Yamaha's VOCALOID voice synthesis technology and application software has been constantly evolving. If you have a computer, VOCALOID allows you to add virtual vocalists who will sing your lyrics and melodies in your favorite voices and desired singing styles to your music production environment. By switching databases of voices generated from actual human voices, called "voicebanks", creator can enjoy a variety of male and female voices. At present, in addition to English and Japanese languages, Spanish, Chinese, and Korean language support have been released, creating a comprehensive singing voice synthesis technology capable of great performance in any music scene. Awarded the 2022 Good Design Long Life Design Award by the Japan Institute of Design Promotion.
* VOCALOID and VOCALO are trademarks or registered trademarks of Yamaha Corporation.
* Other product names, company names, etc. in this document are trademarks or registered trademarks of this company and other companies.