Web and video production company Monster Dive, Inc. (Tokyo, Japan) has announced that it now supports operation of its TweetVision system in English.
"TweetVision", a Social Networking Curation and Live System
TweetVision is a SaaS system that enables users to collect tweets with specific hashtags and incorporate them into live streaming programs and online event videos.
Developed in Japan, TweetVision has been used for many major corporate promotional events and famous Internet shows, and has repeatedly ranked on Twitter Trend.
It has been garnering attention as a promotional tool that collects tweets from viewers in real time.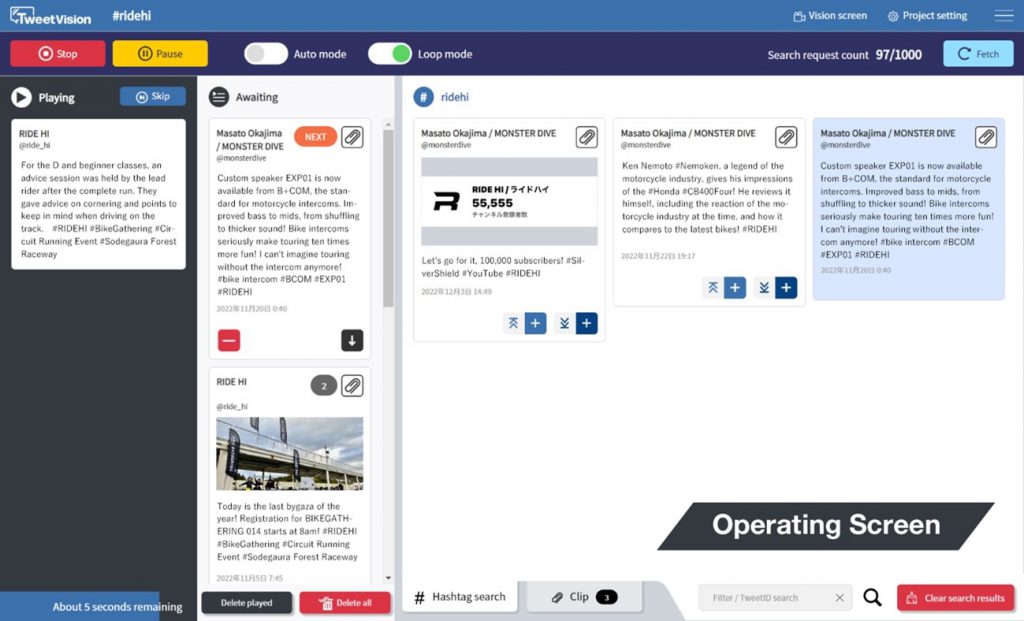 TweetVision can be used not only for Internet distribution, but also for TV broadcasting and digital signage.
TweetVision requires no professional equipment. All that's needed is an Internet connection and a browser to easily create interactive programs and events.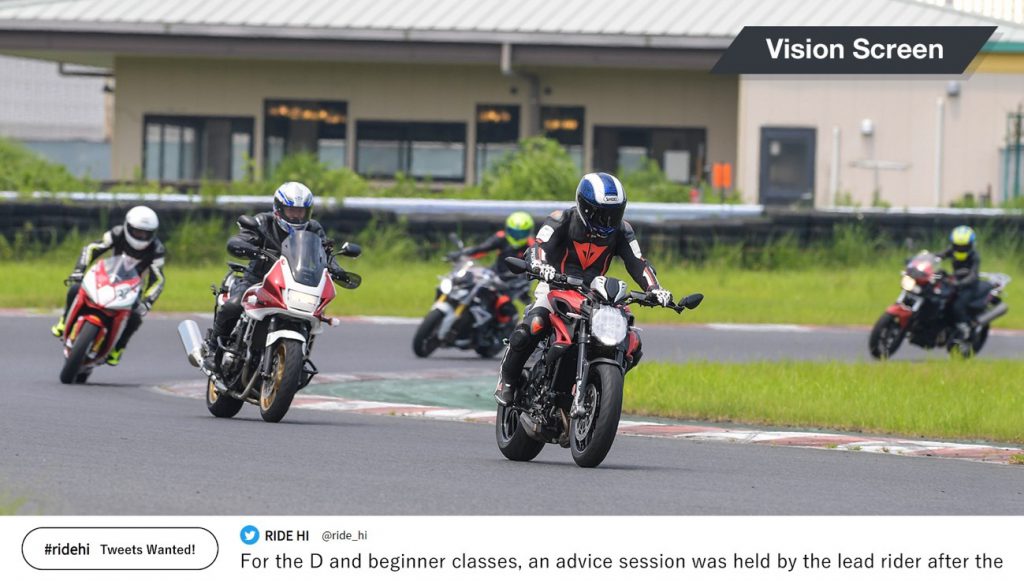 Anyone can sign up for TweetVision immediately at any time through the website. It's also possible to sign up at any time for a free trial.
The basic plan is available for 150,000 yen (excluding tax), and credit card payment is supported.
Examples of use:
"Rurouni Kenshin: The Final" GLOBAL FAN SESSION
(Client: Warner Bros. Japan LLC)
"All-New VEZEL World Premiere"
(Client/Agency: Honda Motor Co.,Ltd. / DENTSU LIVE INC.)
Future Prospects:
The English version of TweetVision means that event and program production companies worldwide can now use this service.
Monster Dive, Inc. hopes that the growing number of Twitter-linked programs and promotional events will provide fans with even more fun experiences.