Live Wire's sci-fi roguelike action game "9th Sentinel Sisters" is launched on Steam Early Access for Windows PC. Players can select and use at least three of the six characters in the final game.
This is a completely new game by Live Wire, who developed "ENDER LILIES", and features a new world with a devastating and dark atmosphere. The development team consists of staff members with backgrounds from Treasure, Neverland Company, and Cave, and they have leveraged their expertise in action, action RPG, hack & slash, and shooting genres to create this game.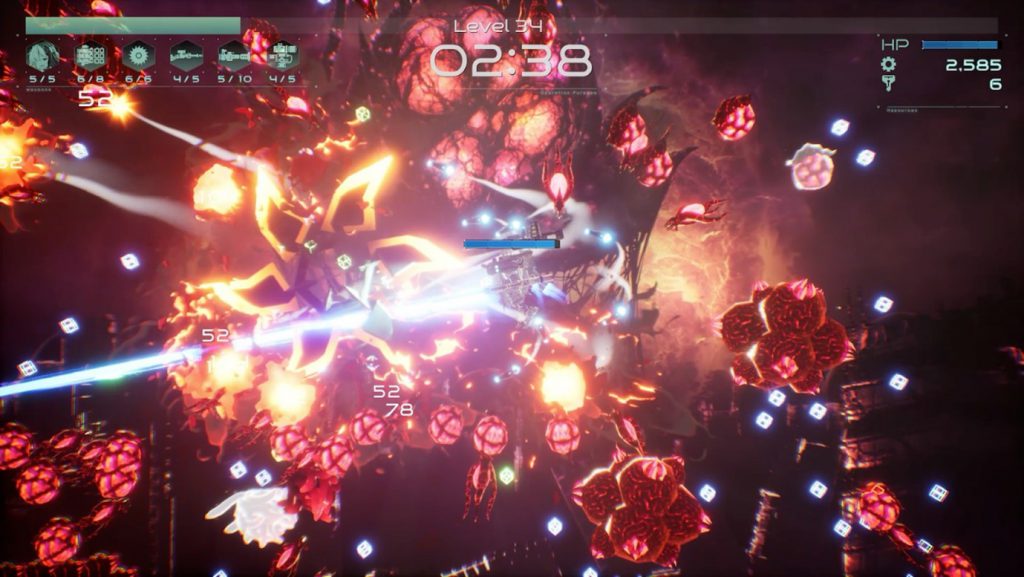 On a near-future Earth destroyed by aliens, girls who are cloned soldiers manufactured to save the human race are fighting. Their mission is to board a manned weapon to drive out the aliens ravaging the earth and search for survivors. Set in a beautifully illustrated world of devastation, the game follows the girls as they clear out the alien threat.


Alien hordes attack in various orbits, as if testing the human race. Players must position themselves and take aim to defeat enemies. They can use the acquired resources to upgrade their weapons. Whether it's a laser with a powerful linear attack, a missile specialized in ranged attacks, or a close-range Iai blade effective when surrounded and in a pinch, players will have the perfect combat weapon for any situation. The strategy map offers branching paths, so players must make the right decision to reach their destination, whether it's taking on tough enemies or taking a break to repair their weapons.

T's MUSIC, who has produced music for iconic games such as "Resident Evil: Death Island" and "Bayonetta 3", provides music and sound effects for "9th Sentinel Sisters" to maximize the excitement of the sci-fi horror experience. Players will immerse themselves in an addictive gaming experience with fast-paced and continuous battles, enhanced by trance music that maximizes the impact of light effects.
Buy 9th Sentinel Sisters on Steam for $4.99 USD / €4,99 EUR / £4.29 GBP / ¥25.00 CNY. The game is available in English, Japanese, Simplified Chinese and Traditional Chinese.
For more information, visit the official website of 9th Sentinel Sisters, follow @LiveWire_pr on X (Twitter), and search #9SS on social media.
■9th Sentinel Sisters | Steam
https://store.steampowered.com/app/2134560/9th_Sentinel_Sisters/
Assets
About Live Wire Live Wire Inc. is a 28-member studio based in Tokyo and founded in 2018 by Makoto Takada. It is dedicated to developing and delivering top-quality gaming experiences to a global audience. The company is best known for developing "ENDER LILIES: Quietus of the Knights" and "HARVESTELLA".