Infini-Brain Inc. is proud to announce that Taimanin RPG Extasy is now available on iOS, Android, and Steam!
To celebrate the release, special campaigns are underway!
Get your fill of the Global Taimanin!


▼Platforms
・App Store
https://apps.apple.com/us/app/taimanin-rpg-extasy/id6466156741

・Google Play
https://play.google.com/store/apps/details?id=jp.co.infinibrain.taimanin.rpgextasy

・Johren
https://www.johren.net/

▼Registration Limited Login Bonus
Registration Limited Login Bonus begins today!
Get 1800 Taima Crystals in total with the Registration Limited Login Bonus!
Also, receive SR [Igawa Asagi] on the 7th login day!
※7 days counted from the first login.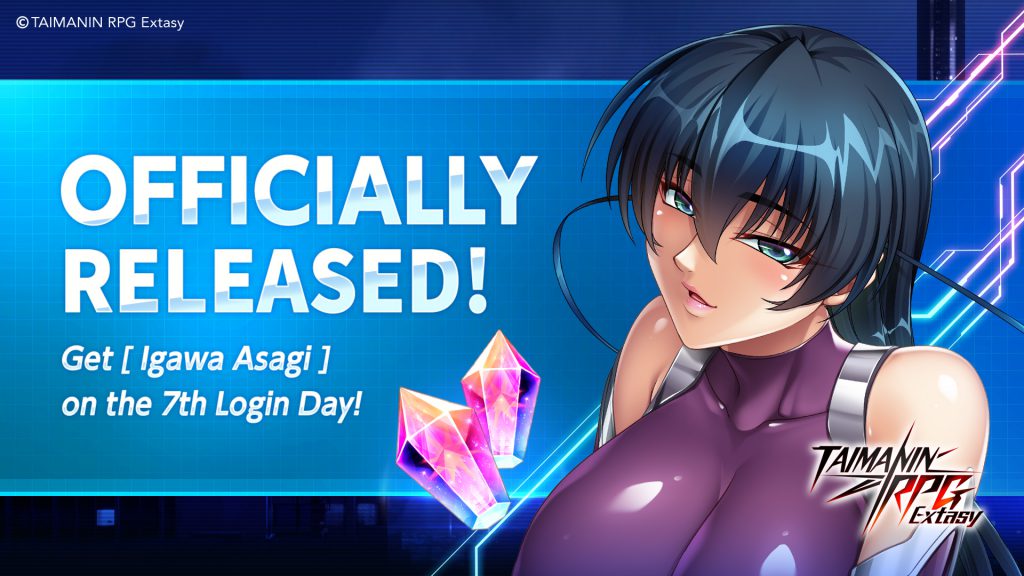 ▼1 FREE Pull of Premium Gacha for 7 Days
Starting today, pull the Premium Gacha once every day for 7 days while it lasts!
※7 days counted from the first login.

▼Pick-Up Gacha
During the Gacha Period, the Gacha Rate of the following Units will increase.
Gacha Period: 10/25/2023 12:00 ~ 11/15/2023 09:59 (JST)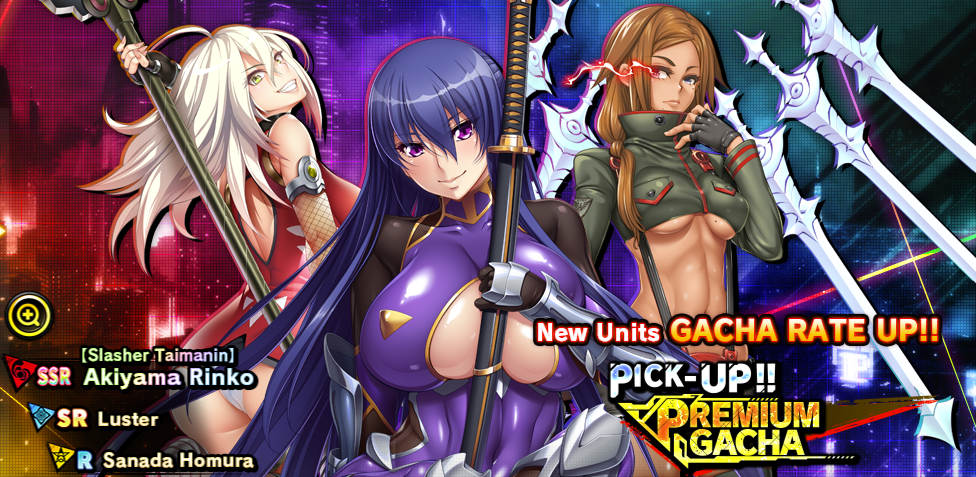 SSR [SUP] 【Slasher Taimanin】Akiyama Rinko
A childhood friend of Mizuki Yukikaze, who thinks of her like an older sister. Rinko uses a tachi and is a master of the "Ace Katana Style," a sword art that has been passed down from generation to generation between Shinobi. She is a skilled and beautiful swordswoman who is feared as the "Slasher Taimanin." In the academy she is seen as a strong, beautiful, and strict senpai.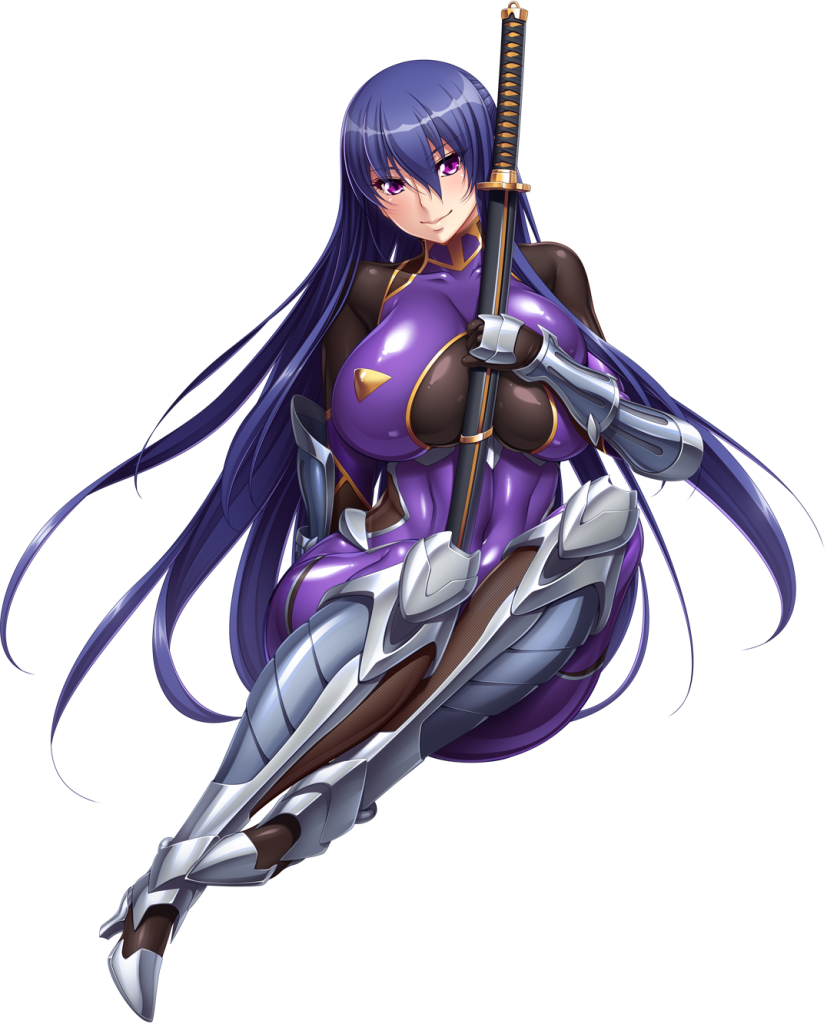 SR [SPI] Luster
A half-human, half-demon who is the sole survivor of a human experiment of the transplantation of demon cells into human bodies. Although Luster survived, it is difficult to say it was a success, since no conclusive evidence came of it, and if she weren't controlled by her bracelet, she would be consumed by the urge to destroy.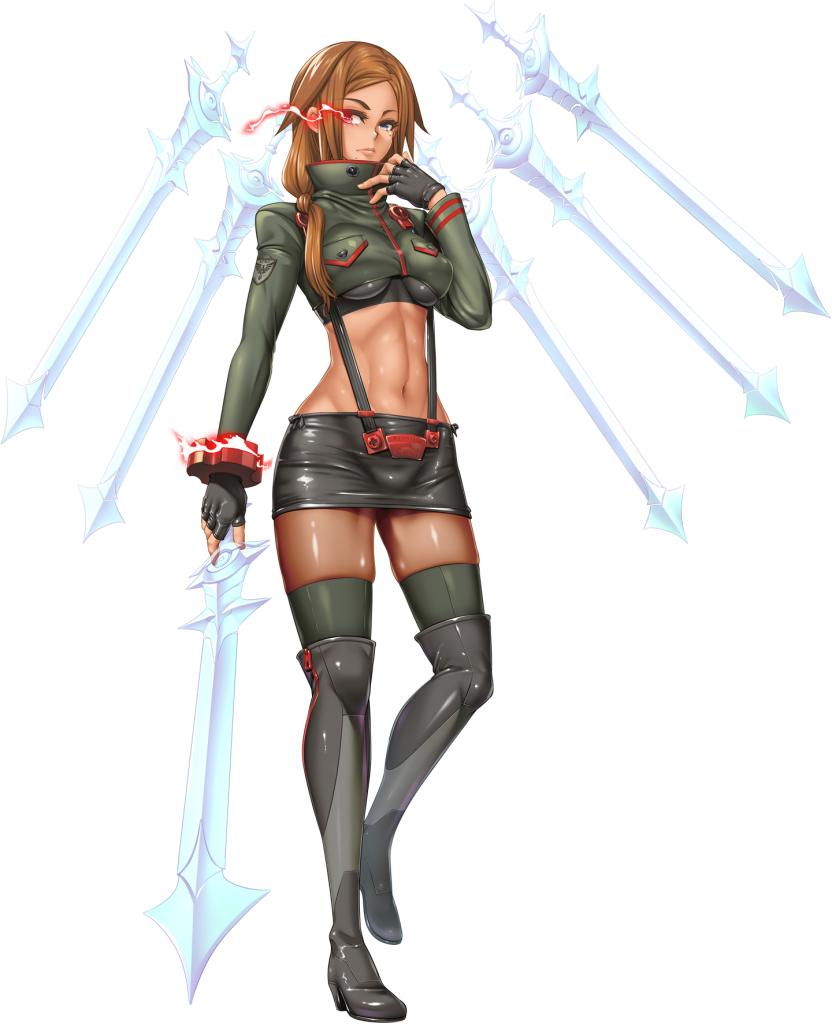 R [NAT] Sanada Homura
A Taimanin. Homura has been involved in actual combat for a long time, and her ability is well-attested. Since she has fought demons many times over, she is considerably skilled in battling them. Homura is a battle maniac who is a Taimanin in name only. She is extremely hotheaded and only thinks of fighting.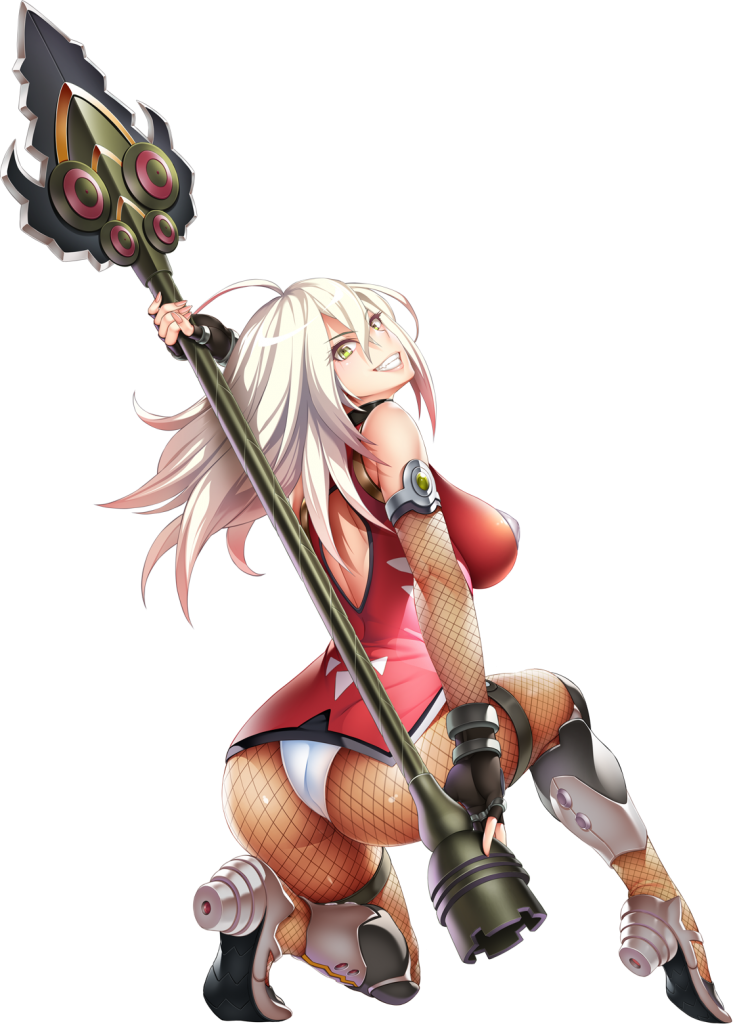 ▼Story Event [The Phantom Witch]
Get the Event-Limited Unit【Bewitching Dancer】Mizuki Shiranui!
Collect lots of Event-Exclusive Mini Tickets as you progress through the Event Quest and pull fabulous Items from Event Gacha! There's also a chance that Limited Units might drop!?

Event Period: 10/25/2023 12:00 ~ 11/15/2023 09:59 (JST)


▼Mini Events
Mini Event Quests will be unlocked during the Event Period. Earn lots of Unit XP from the [Unit XP UP!!] Quest and tons of Unit Trust from the [Trust UP!!] Quest!

Event Period: 10/25/2023 12:00 ~ 10/31/2023 23:59 (JST)

▼Official Websites
・Taimanin RPG Extasy Official Website
https://www.taimanin-rpg-extasy.com/

・X (Formerly Twitter)
https://twitter.com/taimanin_extasy

・Facebook
https://www.facebook.com/TaimaninRPGExtasy

・YouTube Channel
https://www.youtube.com/@TaimaninRPGExtasy

・Watch the Teaser Trailer on YouTube!
https://youtu.be/cbzSmYc8HHI


▼Game Information
Title: Taimanin RPG Extasy
Genre: Near-Future Kunoichi RPG
Platforms: App Store / Google Play / Steam (PC)
Sales Format: Free (Includes In-app Purchases)
Copyright: ©TAIMANIN RPG Extasy

Apple and the Apple logo are trademarks of Apple Inc., registered in the U.S. and other countries and regions.
Google Play and the Google Play logo are trademarks of Google LLC.
©2023 Valve Corporation. Steam and the Steam logo are trademarks of Valve Corporation, registered in the U.S. and other countries and regions.

※"Taimanin RPG" and "Taimanin RPG Extasy" are different games. Data cannot be shared between them. We appreciate your understanding.


▼Related Links
・Taimanin TV (YouTube Channel)
https://www.youtube.com/@TaimaninTV

・Taimanin TV (Official Website)
https://www.taimanintv.com
・Taimanin Koho (X Account)
https://twitter.com/TaimaninKoho

・Idol Taimanin (YouTube Channel)
https://www.youtube.com/@idoltaimanin/

・Idol Taimanin (Official Website)
https://www.idoltaimanin.com/

・Idol Taimanin (X Account)
https://twitter.com/idoltaimanin

・Action Taimanin
https://www.actiontaimanin.net/