Experience Creative Inc., Japan is excited to announce the launch of Yami, a fashion brand for bikers. Along with the launch, Yami will start its first multi-function denim project on Kickstarter.
The concept of this project is "to live the biker life anytime, anywhere" as Yami designed a highly fashionable and functional product without compromising the safety aspect.
Issues that this brand can solve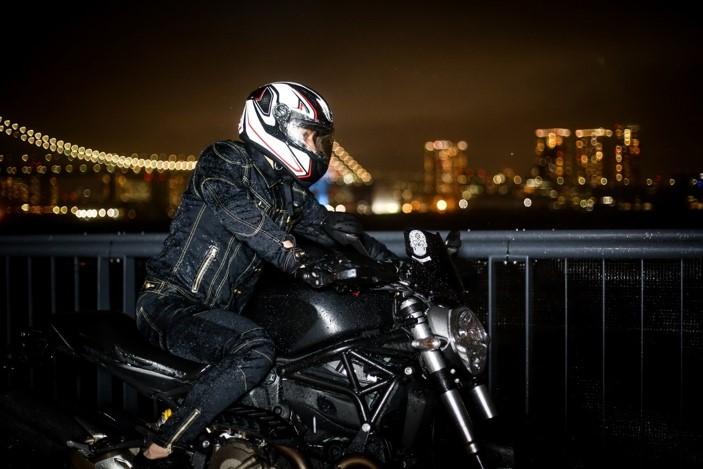 Current biker clothing has excellent safety features and can significantly reduce the risk of injury for riders. However, there are conflicts between everyday fashion, functionality and safety. With many restrictions on designs. The brand overcomes the challenges by using advanced apparel fabrics and Japanese processing technology. It is a product that maintains safety and functionality while focusing on fashion. It is a brand that supports all the elements of fashion, safety and functionality, and supports the lifestyle of a "biker who wants to be fashionable".
About the features of denim jackets that crowdfunding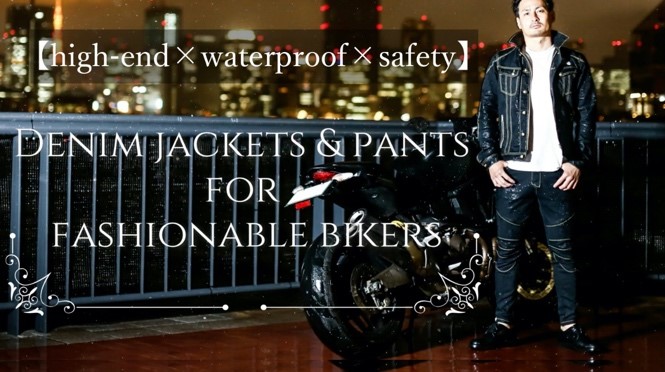 Yami focused on developing denim tops and bottoms that are easy to use throughout the year. While maintaining the style and comfort of high-end brands, abrasion resistance, waterproofness, safety, designs are added. Furthermore, a crowdfunding campaign on Kickstarter will begin.
Feature 1: High-end brand taste that does not compromise its style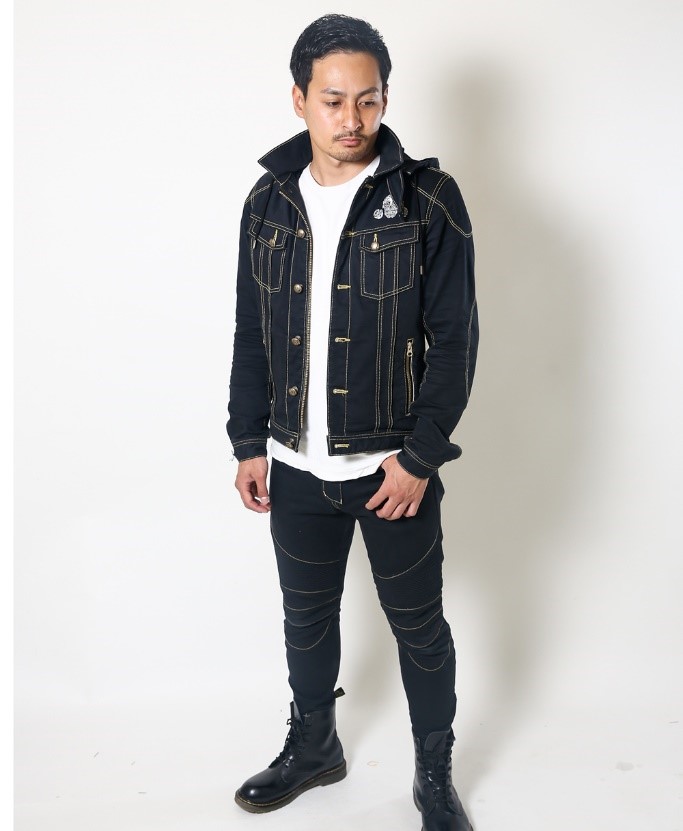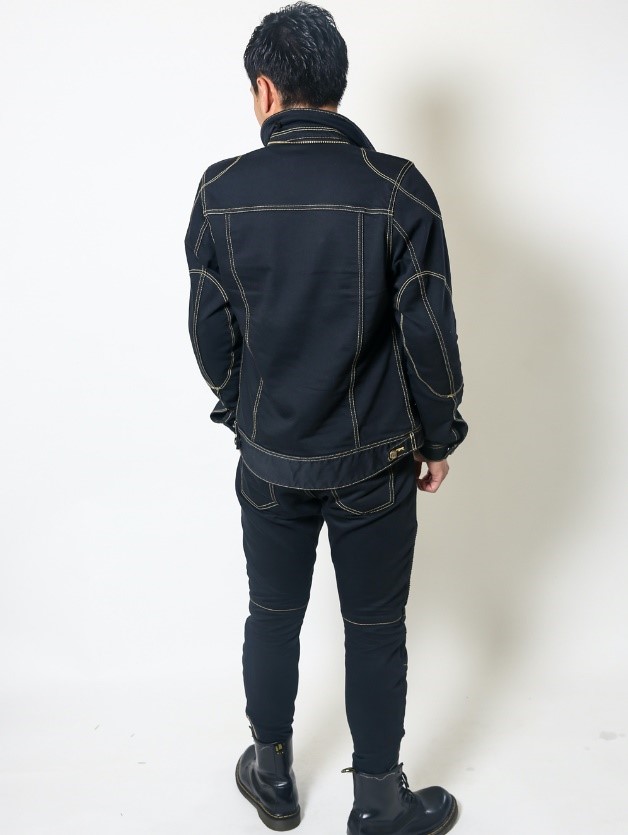 The tops are just-fit size. The simple denim jacket can also be worn loose-fitted by increasing its size. For the bottoms, Yami focused on making a sleek design for a clean silhouette.
This model is designed through draping, and finished so that protector pads are barely noticeable when used. (The image below contains a pad)
●Feature 2: Denim with excellent durability, incorporating military-graded "CORDURA" fiber

CORDURA®︎ is a registered trademark of INVISTA for fabrics with excellent strength and durability.
CORDURA®︎ is widely used in many clothes for the military, police, and firefighters, etc. It is 7 times stronger than nylon and has excellent durability and wear resistance, and is useful in high-load situations.

(Abrasion Resistance graph   Left → CORDURA Denim Right→Cotton Denim)
 Source:https://www.cordura.com/en/Fabrics/denim-fabric
When it comes to riding, there is always a risk of danger. In the unlikely event of an accident, clothing is exposed to intense friction with the asphalt. These clothes ensured safety.
●Feature 3: Safety: usability of protectors
Protector can be placed inside for impact resistance.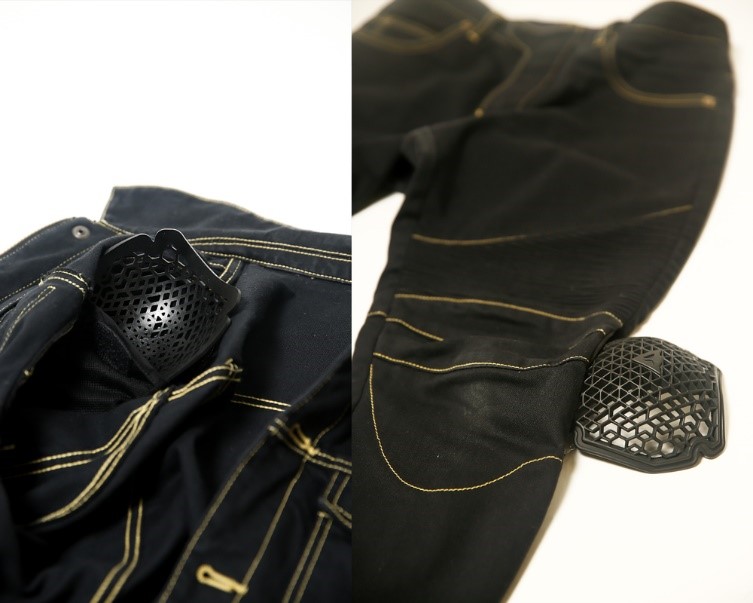 Insert protectors for the elbows, shoulders, and knees, which are the most vulnerable parts when falling, to ensure safety while riding.
Feature 4: Water resistance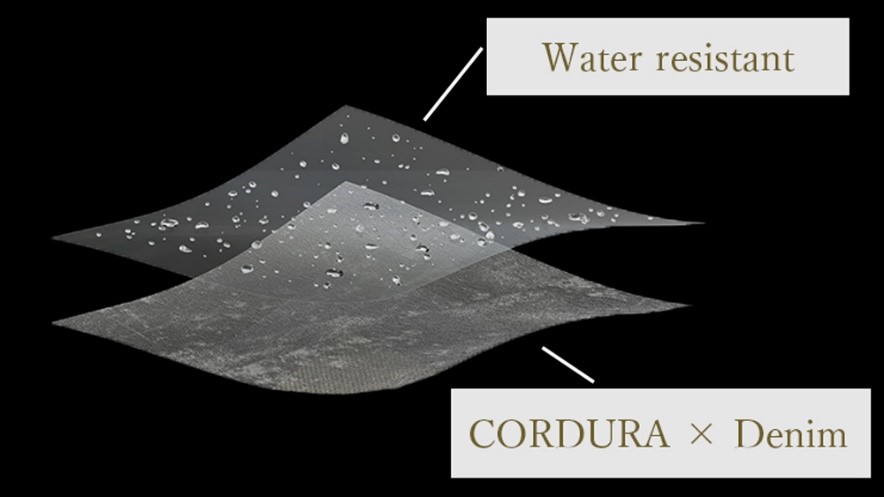 In addition to the features above, this product is made so that it can be used even in rain.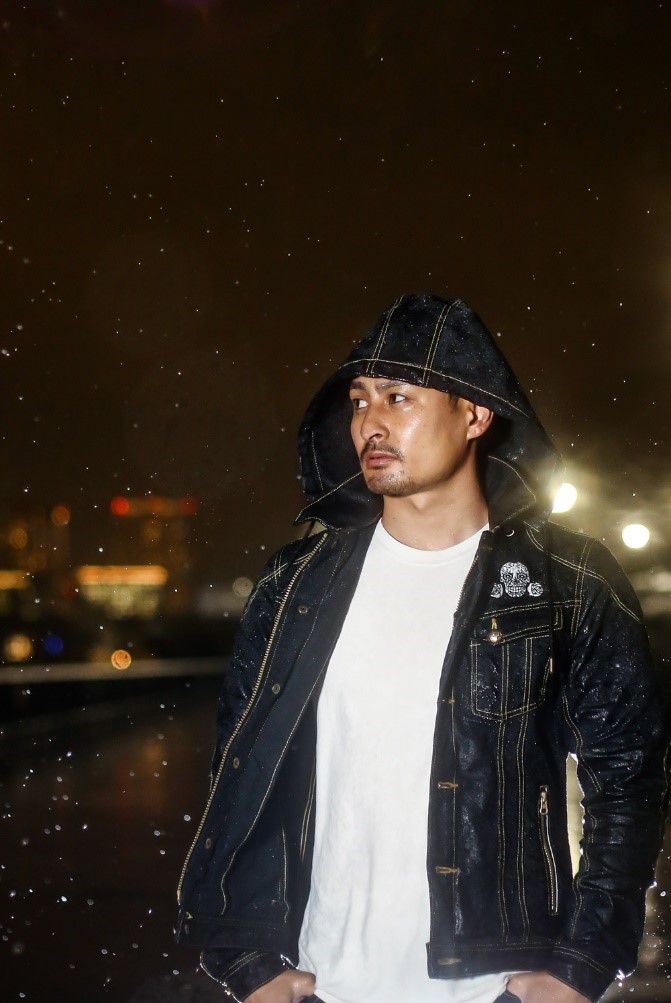 After sewing, the entire fabric is treated with a special water-repellent finish to prevent water from seeping in from the seams.
Even after getting off the bike, user can easily put on the detachable hood with a zipper. This is a useful feature that prevents user from getting wet without having to use an umbrella.
Project URL
Target users and markets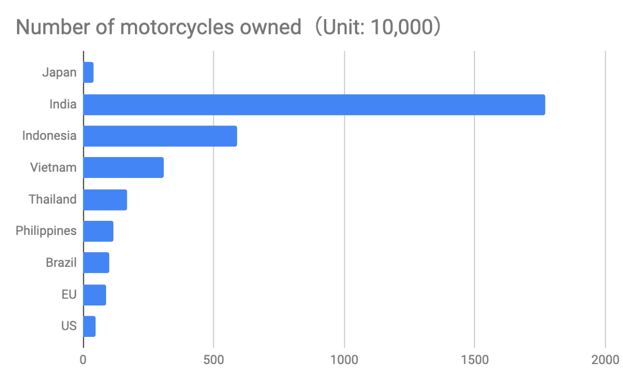 *Number of motorcycles owned Unit: 10,000 units
Based on Yami's past experience in biker clothing, there were many inquiries and needs from outside Japan. The main targets are India, Southeast Asian countries, and the euro area.
As a result of the survey, the number of motorcycles in major countries is 50 times that of Japan. The area around here holds 70% of the world's bikes.
Together with the highly regarded Japanese motorcycles, Yami also propose a lifestyle to the world.
Thoughts on Made in Japan
Another purpose of this brand is to protect Japanese spinning industry and craftsmen, and to convey their technology.
In addition to the evolution of industrial technology and production flow, the effects of the coronavirus have put Japanese craftsmen in a difficult situation.
This brand protects the "people" that must not be lost. We will stick to Made in Japan and send it to the world.
Media Contact
Experience Creative inc. CEO
Ryoji Takada
Mail : ryoji.takada@experience-c.jp
Related Posts: