Flute Mask! A Japanese Company Invents the Flute Safety Guard to Keep Music Alive in the Pandemic
Like a face mask that prevents the spread of splash during conversation, this innovative guard prevents the spread of splash while playing the flute.
Since the outbreak of the novel coronavirus (COVID-19), musicians and music industry are facing a huge wall: wind instruments are often accused of spreading viruses. Professional musicians had no gigs for months. Amateur musicians and school bands lost joy of music making. And, the society is losing culture.
The flutists were in especially difficult situation because they blow air across the mouthpiece (headjoint). To overcome the situation while protecting our beloved friends, a Japanese company Dolce Musical Instrument, Co., Ltd., invented the Flute Safety Guard.
Since its launch in August, the total sales of the FSG series has reached 4,700. Not only in Japan, but it also attracted a great deal of attention from all over the world.
Flute Mask! Flute Safety Guard – Assembly Instructions (H): https://youtu.be/Rgz06YFXhOg
"Although it is very successful now, it was not easy at all in the beginning. But I could not stop, for the sake of our friends and music culture."
Toru Yaskawa, the president of the company, says looking back when he started working on this new idea in April 2020. After many prototypes and testing, he finally managed to commence sales of the Flute Safety Guard (for Flute and Piccolo) on August 9, 2020. Followed by the release of the FSG for Alto flute and Wooden flute on October 30, 2020; and Bass in C, Bass in F, and Contrabass flutes on November 20, 2020, the series is now complete and can provide protection for every type of flute.
Attach the Flute Safety Guard to flute headjoint, and set the specially made mask.
The Flute Safety Guard will make other players and audience members feel assured.
A dream solution for flutists.
[What makes the Flute Safety Guard special?]
1. Stress-Free
As it is attached to headjoint, it does not impair the blowing feels or tone-quality.
Also, it weighs only 7g (1/4 oz). It is so light that one does not feel any difference between with or without FSG.
2. Hygienic
The mask part can be replaced to keep it hygienic.
Color masks (pink, blue, yellow, and gray) are also available to make performing more cheerful.
3. Scientifically Proven
Conducted Splash Visualization Test in collaboration with Shin Nippon Air Technologies Co., Ltd..
The result was fantastic! Compared to normal flute playing, the amount of splash is drastically little when using the FSG.
Splash Visualization Test Video: https://youtu.be/jG1Byy0RnBw
To prevent splash from wind instruments, some people use face shields, an item of personal protective equipment (PPE). However, a simulation using Fugaku, the world's fastest supercomputer, found face shields ineffective at trapping aerosols (Tsubokura).
On the other hand, with Flute Safety Guard, the 2-layered hydrophilic mask catches the splash and aerosol.

[Products]
・FSG (for Fl / Pic *) + 10 replacement masks: JPY 3,000 (without tax)
・FSG (for Alto Fl / Wooden Fl *) + 10 replacement masks: JPY 4,000 (without tax)
・FSG (for Bass Fl) + 10 replacement masks: JPY 5,000 (without tax)
・FSG (for Bass in F, Contrabass in C-Small) + 10 replacement masks: JPY 5,500 (without tax)
・FSG (for Contrabass in C-large) + 10 replacement masks: JPY 5,500 (without tax)
・30 Replacement Mask Pack (White): JPY 500 (without tax)
・30 Replacement Mask Pack – Color (Pink, Blue, Yellow, Gray): JPY 600 (without tax)
* Patent pending: Japanese Patent Application No. 2020-138505
* Can also be used for piccolo (excluding some models with a thin head tube).
* Cannot be used for Alto flute with U-shaped head joint or Children's flute.
* Contrabass in C-large is meant for Kotato flute's new type – Type II (its diameter is 10mm larger).
Now on sale!
Please contact Dolce Musical Instruments (https://www.dolce.co.jp/flutemask-flutesafetyguard/#dealers) or our dealers worldwide (https://www.dolce.co.jp/flutemask-flutesafetyguard/#dealers).
You can also purchase at our Rakuten Shop (https://item.rakuten.co.jp/dolce-webshop/10000921/).

[About the Company]
Founded in 1988, Dolce Musical Instruments has been providing the world's finest wind instruments in Japan and Korea for 30 years. In addition to major Japanese and foreign manufactures we work with, we represent many prestigious manufactures oversea as exclusive dealer in Japan. Some of them are very rare that they are found only at our stores in Japan, or sometime in the whole Asia.
Our stores are located in 3 major cities in Japan: Tokyo, Osaka, and Nagoya, as well as in Seoul, Korea. If you are traveling to one of those cities, please stop by at our store and see our line-up of the highest quality.
We are happy to answer any question and support you to find your best musical partner.
Visit https://www.dolce.co.jp/english to learn more.
Dolce Musical Instruments Co., Ltd.
President: Toru Yaskawa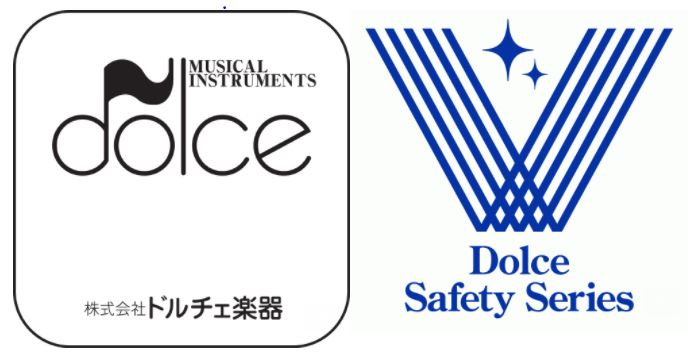 Reference:
Tsubokura, Makoto. Prediction and Countermeasures for Infection by Virus Contaminated Droplet in Indoor Environment. Office for Novel Coronavirus Disease Control, Cabinet Secretariat, Government of Japan. 24 Aug. 2020: https://www.covid19-ai.jp/en-us/organization/riken/articles/article001.
Tsubokura, Makoto. 【研究成果ピックアップ(2)】飛沫やエアロゾルの飛散の様子を可視化し有効な感染対策を提案 ~「富岳」による新型コロナウイルス対策その1. RIKEN Center for Computational Science. 20 Nov. 2020: https://www.r-ccs.riken.jp/jp/topics/pickup2.html.
Dolce Musical Instruments Co., Ltd.
Contact: Rio Kobayashi, rio@dolce.co.jp