ViSUALIZE Co., Ltd. (Tokyo, Japan) is pleased to announce that THE 8TH SON? ARE YOU KIDDING ME?: ANOTHER REINCARNATION (A.R.) has just launched on April 22nd. It is available on the App Store and Google Play in the USA, Canada, Mexico, Brazil, United Kingdom, Singapore, Australia, New Zealand, Malaysia, Indonesia, Philippine, Viet Num, Thailand, Germany, France, Netherland, Norway, Finland, Denmark, Latvia, Lithuania, Sweden, Bulgaria, Belgium, Greece, Cyprus, Hungary, Iceland, Ireland, Italy, Israel, Luxembourg, Poland, Portugal, Romania, Spain, Switzerland, Russian Federation, Egypt, Saudi Arabia, Turkey, United Arab and many other countries.

THE 8TH SON? ARE YOU KIDDING ME?: ANOTHER REINCARNATION (A.R.) is the first mobile game adaptation for the anime The 8th Son? Are You Kidding Me?, based on the best-selling novel series which recorded over 2.7 million copies in sales.
Scenarios based on a new anime-derived original story directed by Y.A!
As the mysterious protagonist of Another Reincarnation, players set out on an adventure to save a world on the brink of destruction with Wendelin and his friends.

Story
You have been reborn. This is Ringaia.
On the great continent of Ringaia, one can find the Kingdom of Helmut. Led by their king and the noble families, the people of Helmut enjoyed an era of modest happiness.
That era, however, has come to an end.
15 years ago, without warning, a change came over the land's monsters; they became stronger, and more vicious. In these dire times, the role of Ringaia's adventurers has become one of unparalleled importance.

For you, it is the day of your final field exam at the Adventurer's Academy; however, things do not go as planned. The event is thrown into violent chaos at the hands of the Black Magician! Faced with death, a power within you awakens—the power to summon others from a parallel reality.
And who is it that comes to your aid? None other than the master magician, Wendelin von Benno Baumeister!

Parallel World
The game's setting is not the Ringaia you know from the anime. While it is made up of the same nations and inhabited by the same people, an event 15 years ago led this world down a drastically different path.
A quest that will decide the fate of the world you now inhabit begins to unfold.

Ringaia (Anime)
The continent is split into two dominions. King Helmut XXXVII rules the southern lands, while the nobles who swear fealty to him watch over their own individual regions. There are some dangerous spots in which monsters roam—such as the Enchanted Forest and the Rieg Mountains,but settlements are rarely threatened; Ringaia's people live their lives in peace.

Ringaia (Game)
While the geography and territories of this Ringaia match that of its parallel world, the looming monster threat has resulted in a much darker situation. Society looks to the ranks of adventurers for protection, while the nation's leaders strive to unravel the mystery of "corruption."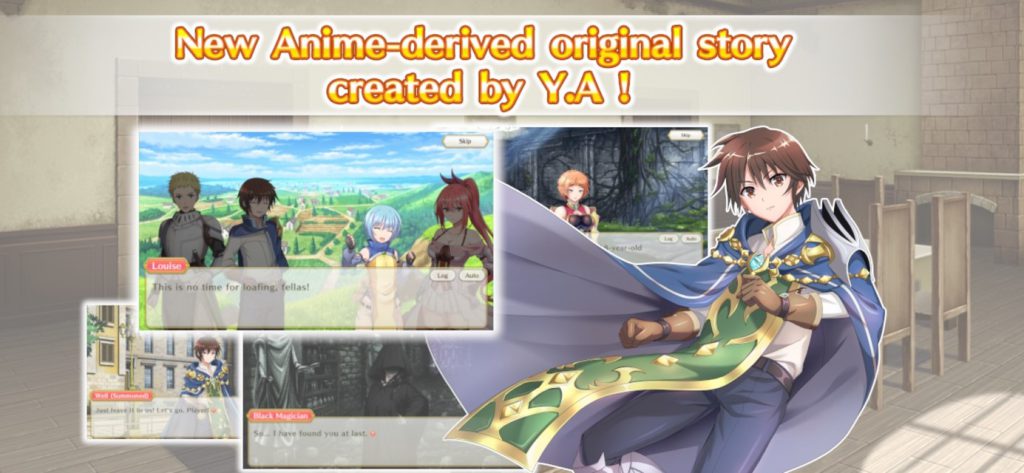 New board game-style battle system
Players can enjoy a board game-style battle system by anticipating opponent's moves and developing strategy towards victory. You can play battle according to the game world's quests such as main quests, special event quests and daily quests with/without scenarios.
You can also enjoy "Interworld Battle", which is in-game battle between two players in real time, and get winner's rewards.
The more you play, the more addictive the tactics and speed of these innovative simulation battles become!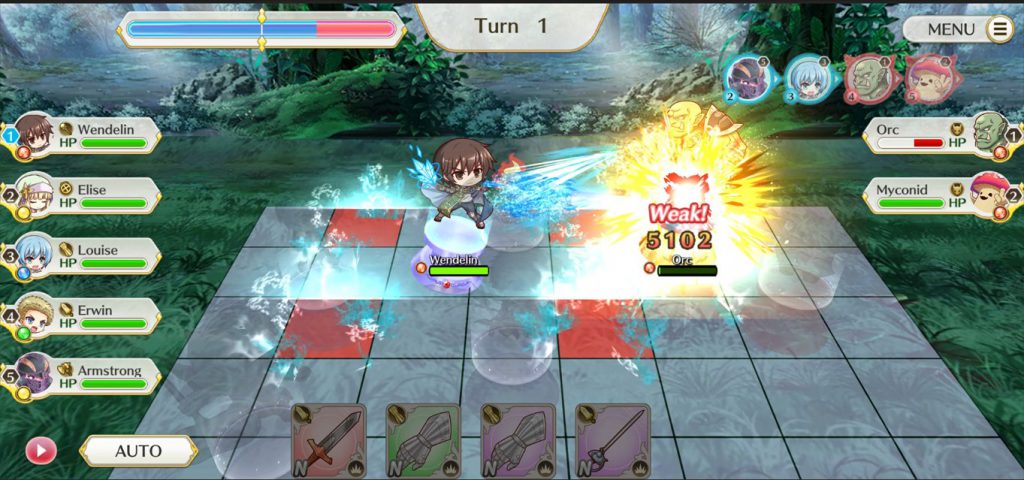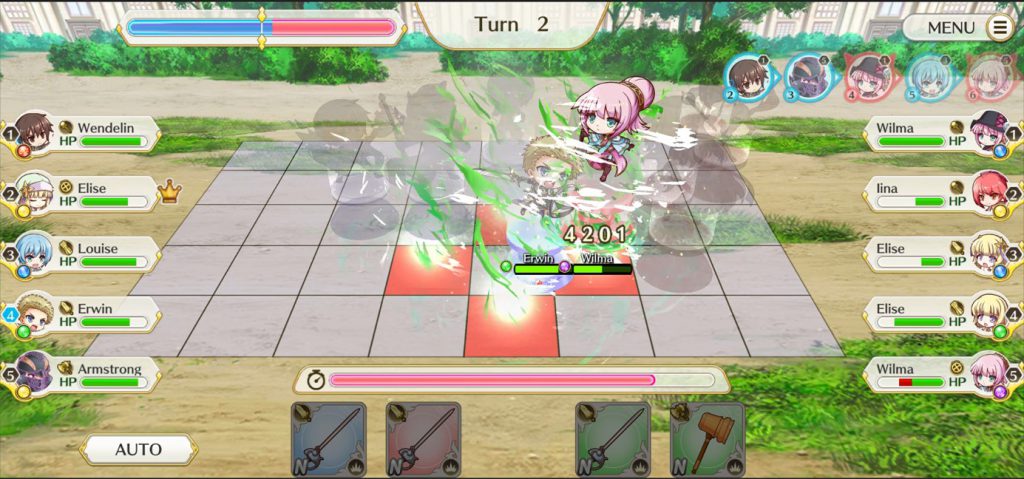 Now Available at the AppStore/ Google Play
App Store:
https://apps.apple.com/us/app/the-8th-son-a-r/id1556207935

Google Play:
https://play.google.com/store/apps/details?id=jp.co.visualize.hnsn.eng

For more information, please visit:
Twitter:
https://twitter.com/the8thson_ar

Facebook:
https://www.facebook.com/The-8th-Son-Are-You-Kidding-Me-Another-Reincarnation-104806078373590

Instagram:
https://www.instagram.com/the8son_ar/?hl=ja

YouTube PV
https://youtu.be/thPYBVIm7Do

Join and get free rewards!! As a release campaign, a special unit "SR <Cleric> Elise[Anniv.]" will be given to all new players.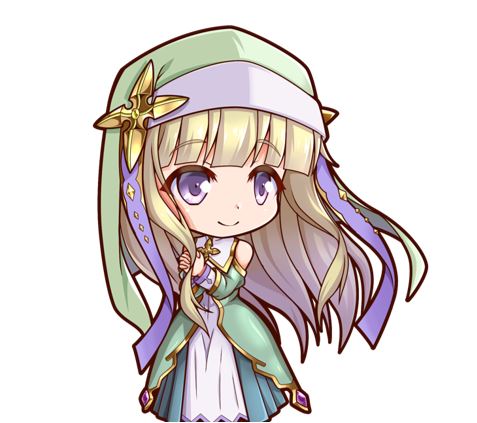 Moreover, in commemoration of the pre-order/ pre-registration of App Store and Google Play, the following rewards will be given to players according to the total number of pre-order/ pre-registrants.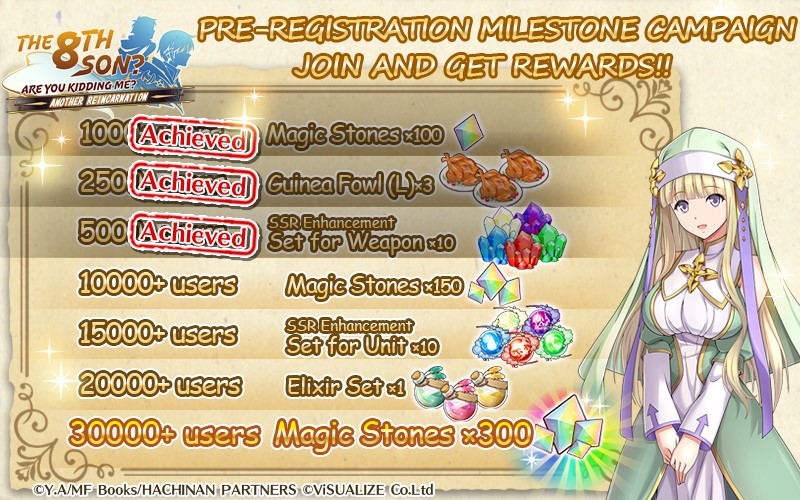 The number of pre-orders/ pre-registrations is the calculated sum of all the pre-orders from the App Store, pre-registrations from Google Play, and the number of followers of Facebook, Twitter, and Instagram.
Overview of THE 8TH SON? ARE YOU KIDDING ME?: ANOTHER REINCARNATION (A.R.)
Title: THE 8TH SON? ARE YOU KIDDING ME?: ANOTHER REINCARNATION (A.R.)
(appears as 'THE 8TH SON? A.R.' in App Store and 'THE 8TH SON? ARE YOU KIDDING ME? A.R.' in Google Play)
Genre: Simulation RPG
Platform: App Store/ Google Play
Type: Freemium (Offers in-app purchases)
Release Schedule: April 22nd 2021
Copyright: ©Y.A/MF books/ HACHINAN PARTNERS/ ©ViSUALIZE Co.Ltd

About The 8th Son? Are You Kidding Me?
The 8th Son? Are You Kidding Me? is the story of ordinary young businessman Shingo Ichinomiya (25) who ends up in the body of Wendelin (5), the eighth son in a poor noble family of another world! Amidst the Machiavellian machinations of noble society, Wendelin attempts to carve out a simple life of peace and tranquility. The light novel is in serialization under KADOKAWA's Media Factory Books, with 21 volumes currently in publication.
Novel
From 1 to 21 volumes in publication in Japan
Comic
From 1 to 9 volumes in publication in Japan
Anime
Provided by ABEMA, d Anime Store, U-NEXT, NETFLIX, Amazon Prime Video, and others since April 2020 in Japan,
Provided by Crunchyroll worldwide since April 2020 except for Asia.
About: ViSUALIZE CO.,Ltd.
Headquarters: HasebeNo.12 BLDG. 4F, 5-23-4 Hiroo, Shibuya-ku, Tokyo, 150-0012 Japan
Established: November 4th, 2003
President: Hiroaki Adachi
Business: Game development/ Game Operation/ Design/ Illustration/ R&D and planning of Robot, IoT, AI business
* Company names and service names mentioned are trademarks or registered trademarks of each company.
* The contents of the press release are as of the date of the announcement. It is subject to change without notice.