The first drop is "Valiant Girl x Digital Sneaker"
Based in Los Angeles, USA and Tokyo, Japan, Japanese digital fashion label 1Block, under the parent company 1SEC (Headquarters: Tokyo, Japan, CEO: Yoshu Miyachi) will collaborate NFT digital sneakers with Backside works.
They will be sold on the NFT market platform "OpenSea" from 2/22/22 (Tue) until 3/1/22.
The NFT will not only prove ownership a one-of-a-kind work of art, but is also tied to a physical version of the sneaker.
The "Valiant Girls" are characterized by facial expressions and poses that seem to be taken out of everyday life. This is a one-of-a-kind digital sneaker (NFT) that combines "street x culture" and the utility that 1BLOCK is known for.
Backside works. x 1Block "AIR SMOKE ZERO
Market Place OpenSea
Amount: 1 of 1
Start Time: 2.22.22 (Tue) 21:00(JST)
End Time: 3.1.22 (Tue) 20:00(JST)
1BLOCK OFFICIAL STORE URL: https://opensea.io/assets/0x13135b229c95d7f0b61462e95332d34173841e38/3
About the Auction
【How to use OpenSea】
Backside works x 1Block "AIR SMOKE ZERO" will be sold on the NFT marketplace OpenSea on the Ethereum blockchain.
This is a step-by-step explanation on how to participate in the auction.
1. Wallet
In order to use OpenSea a digital wallet holding Ethereum is required. For this explanation, we will use the Popular wallet MetaMask.
2. Sending money to MetaMask.
Send Ethereum from your currency exchange to MetaMask, which is a browser extension. Be careful not to leak your MetaMask password or secret phrase to anyone.
3. Access OpenSea
You can access it from https://opensea.io/. Click on "My Account Settings" in the upper right-hand corner of the top page to go to the sign-in screen where you can connect to Metamask. Click on "Sign In" and you are done.
4. Participating in the Auction
You can participate in the actual auction and win the NFT of Backside works. x 1Block "AIR SMOKE ZERO".
Please click the link below to go to the purchase page.
On the screen that appears, you can see the current price and price history along with NFT information. Click on "Bid" to decide the amount of your bid. The winning bidder will be decided after the pre-set "auction period" has passed.
What are NFTs?
NFT stands for Non Fungible Token.
It is a digital token that records a certificate of ownership on the blockchain for unique digital assets such as art, music, and digital fashion items, and gives them inherent value. The technology is attracting attention as a way to create new trading markets and businesses.
Backside works.
(PART2) "Heroine Addiction" Exhibition
2.22 (Tue.) – 2.27(Sun.) 2022
12:00-19:00SH GALLERY
Tokyo-to, Shibuya Ku, Jingue-mae 3-20-9 WAVE Building 3F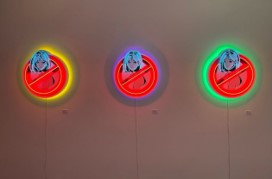 About 1Block
1Block is Japan's first digital fashion label. Using the latest technologic advances in AR and Blockchain, they develop digital contents with a variety of utility such as use in virtual worlds. Japan's first virtual sneaker (NFT), AIR SMOKE 1, sold out in 9 minutes for 5 ETH, collaborative virtual sneakers (NFT) with Atmos, NYLON, and original series AIR SMOKE ZERO all also sold out immediately.
Twitter : https://twitter.com/1block_official
Instagram : https://www.instagram.com/1block.official/
Discord:https://discord.com/invite/1block
OpenSea: https://opensea.io/assets/0x13135b229c95d7f0b61462e95332d34173841e38/3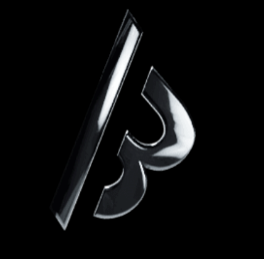 Company Profile
Name:1SEC inc
Representative :Hirokuni Miyaji
Office:【USA】 1541 Ocean Avenue , Santa monica CA, US
【Japan】 Tokyo-to Meguro-ku Oohashi 1-6-13 6F
Established:1.19
Capital:2.5 Million USD