Female vocalist DAZBEE will participate in the cover song for the theme song FantasticYouth "Non-reality Escape"
NAGOYA, JAPAN –WonderPlanet Inc., an entertainment company led by Founder and CEO Tomoki Tsunekawa, an entertainment service provider, announces that the closed beta test of its new smartphone game "Alice Fiction," scheduled for release this summer, starts today, March 27 (Sunday) PST.
Closed Beta test starts today, Sunday, March 27th!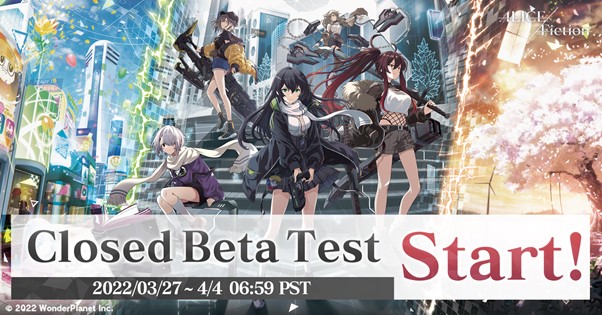 The application period for the closed beta test began Monday, February 28, and winners were announced Friday, March 25.
"We were thrilled to have received so many applications immediately after the start of the recruitment. We would like to express our sincere gratitude to all of you."
The closed beta test begins today, March 27 (Sunday) PST.
"Based on the feedback we receive throughout the closed beta test, we will continue to improve the quality of Alice Fiction for the launch version. We greatly appreciate the cooperation of the players in this endeavor."
Implementation period
3/27 Sun. 19:00〜 4/4 Mon. 06:59
An email was sent to winners on Friday, March 25 with instructions on how to download the game and various precautions for participating in the closed beta test.
Players can win digital goods in the Closed beta test feedback survey campaign!
To commemorate the closed beta test, a campaign is underway in which players who post their impressions of the beta test via [in-game announcement] will be entered into a drawing to win a digital gift.
For details, please refer to the [in-game announcement] posted during the closed beta test.
Female vocalist DAZBEE provides vocals for the theme song, a cover of FantasticYouth's Non-reality Escape produced by sound producer ESTi.
As we reported on February 28, 2022, female vocalist DAZBEE the vocals for the cover song of FantasticYouth's Non-reality Escape, the theme song for Alice Fiction to be produced by Korean sound producer ESTi. More details will be announced via the official Twitter.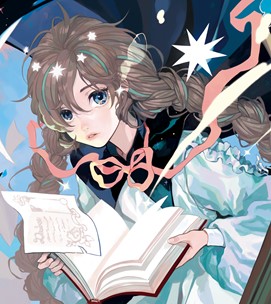 DAZBEE
In 2011, she began posting "singing-mita" videos covering Vocaloid songs on video-sharing websites. With her exceptional presence and compelling voice, it was hard to believe that she had come from across the ocean, but she made a double impact. With her unique overtones and overwhelming vocal ability, she also mixes her own sounds and draws pictures.
DAZBEE official:https://www.youtube.com/user/Dazbeeee

Service Outline
Title: Alice Fiction
Genre: RPG in Wonder Metaverse
Scheduled service areas: Japan, English-speaking countries, Traditional Chinese, Korea, and other major global regions
Scheduled service launch date: Summer 2022
Supported OS: iOS / Android
Supported Devices: iOS: 11 or higher, Android: 5 or higher
Price: Free for basic play (with in-app purchases)
Development, operation, and distribution: WonderPlanet Inc.
Copyright: © WonderPlanet Inc.
Official Website: https://alice-fiction.com/en/
Official Facebook: https://www.facebook.com/alicefictionen/
Official Twitter: https://twitter.com/alicefiction_EN
Official Discord server: https://discord.gg/u2kkrKPg75
Android and Google Play are trademarks or registered trademarks of Google Inc.
iPhone, iTunes and App Store are trademarks of Apple Inc. registered in the United States and other countries.
The names of companies and products mentioned herein are the registered trademarks or trademarks of their respective owners.
The information contained herein is current as of the date of publication. All information is current as of the date of publication and is subject to change without notice.
Outline of the Company
Company name: WonderPlanet Inc.
Location: Japan
Headquarters: New Sakae Building 5F, 3-23-18 Nishiki, Naka-ku, Nagoya City, Aichi Prefecture
Date of establishment: September 3, 2012
Capital: 1,303.7 million yen (including capital reserve, as of August 31, 2021)
Representative: Tomoki Tsunekawa, President and CEO
Business description: Entertainment service business
Representative title of game developed and operated: Crash Fever
Official website: https://wonderpla.net/en/