The Maze has come to life… Action rogue-like in the living dungeons – its shape modifies in front of Players
'MISTROGUE: Mist and the Living Dungeons' is a Realtime-Dungeon-Generating Action Rogue-like game, currently under development by Polyscape Inc., a Japanese company with 6 people. It is scheduled for early access on Steam in Spring 2023.
Trial version at 'Steam Next Fest' on February 2023.
A trial version of 'MISTROGUE: Mist and the Living Dungeons' will be distributed at the Steam Next Festival. The event will be held from February 6th 10:00 am to February 13th 10:00 am (PT).
Play the trial version and write the impressions and opinions on the Discord server. Live streaming by the development team is also being planned.
Steam Store Page:
https://store.steampowered.com/app/2102320/MISTROGUE/
Live streaming schedule at steam next fest:
・Thursday, February 9th 22:00~ (PT)
・Sunday, February 12th 22:00~ (PT)
* Players can watch them from the Steam Store Page.
What is 'MISTROGUE: Mist and the Living Dungeons'?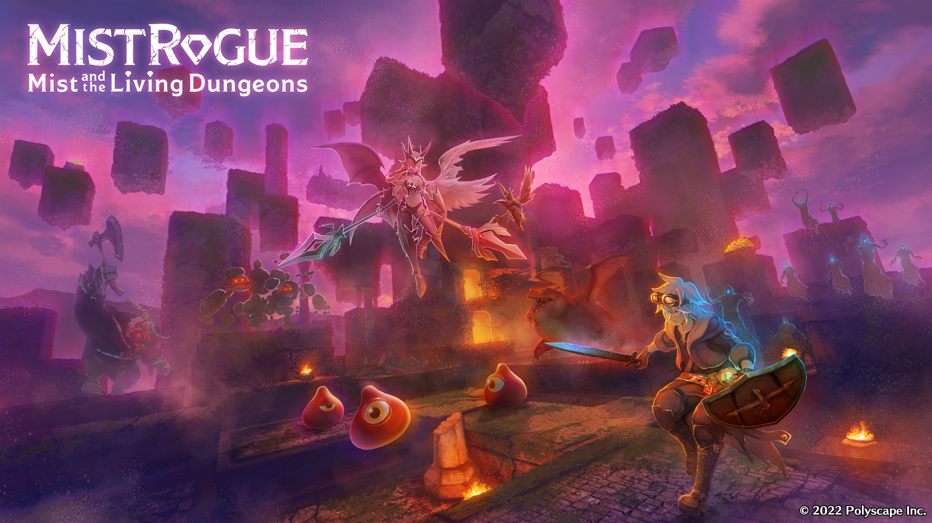 'MISTROGUE: Mist and the Living Dungeons' is an action roguelike game characterized by the 'Living Dungeons' – where the structure dynamically changes in front of players' eyes. Players fight through the dungeons using vital equipment and skills, and the 'Maze Stone', which enables them to modify the structure to their advantage.
Official Twitter:
EN
https://twitter.com/PolyscapeInc
JP
https://twitter.com/PolyscapeJapan
Discord: *EN, JP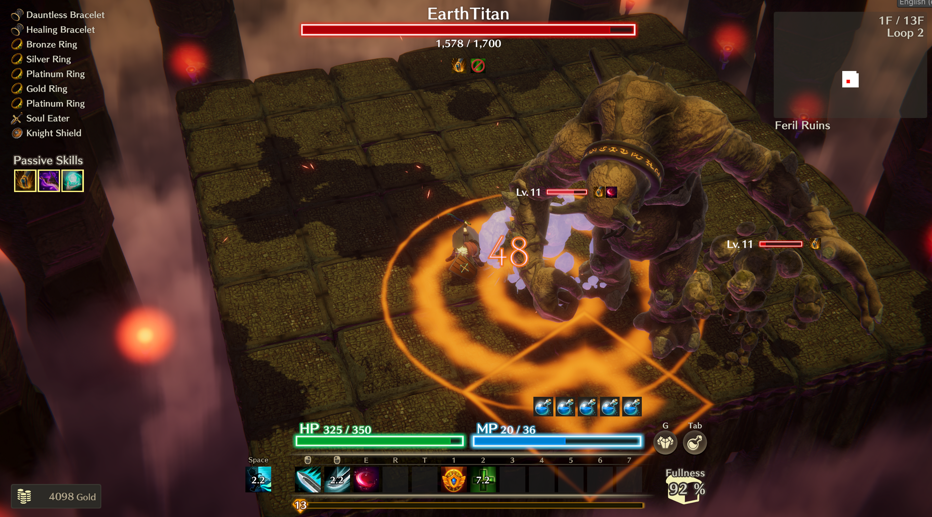 Official Teaser Trailer (English)
Synopsis: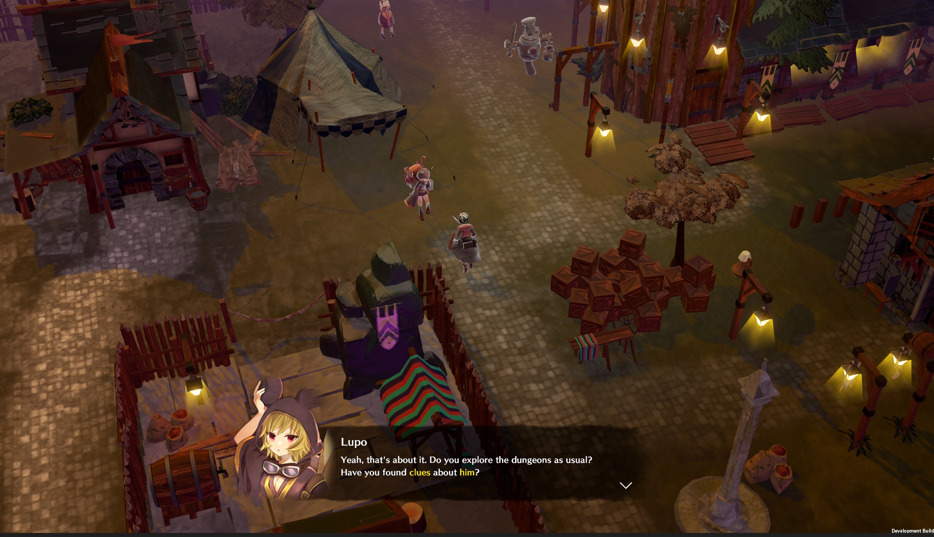 The Maze has come to life…
The stage of this game is a labyrinth left behind by a kingdom that is said to have reached its peak of prosperity a long time ago. When this kingdom was on the brink of extinction, they narrowly succeeded in confining the disaster in the labyrinth. However, due to the 'sealing magic' placed on it – a forbidden magic that constantly changes its shape, it is filled with life and has its own will. Eventually, the entire country was swallowed up by the dungeon, and the kingdom disappeared overnight.
A long time has passed since then. Mist, who lives in Lootgar, a town where treasure hunters gather, sets out to explore 'Living Dungeons' in search of the whereabouts of his missing father.
Characters: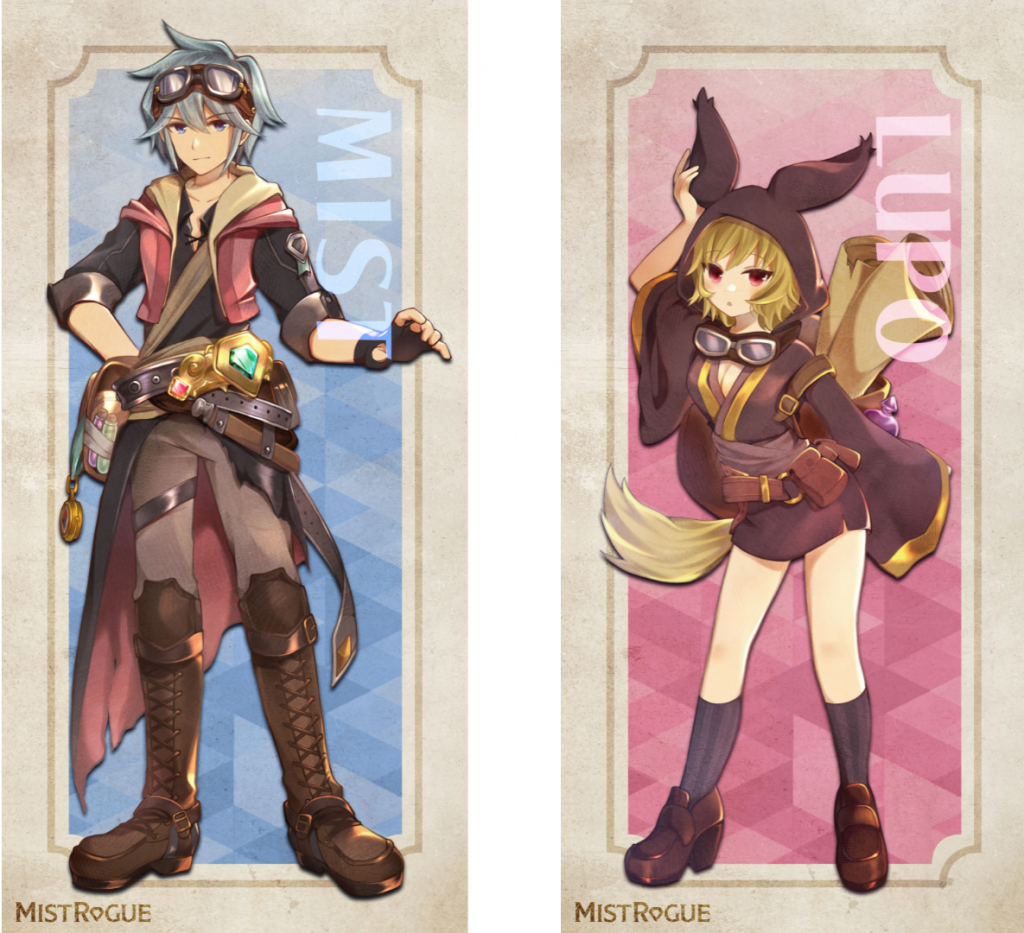 Mist (main character)
One of the treasure hunters living in Lootgar; the town where adventurers and treasure hunters gather. He might look cool, but he has a strong will to find his father who disappeared when he was a child.
He lives in Lootgar; He spends his days selling the loot he obtained from treasure hunts to his friend; a wandering trader named Lupo. Through his adventure, he found a ruined kingdom turned into a living dungeon. He is now determined to uncover the mystery of the kingdom.
Lupo (sub-character)
A wandering trader who lives in Lootgar. She comes from a merchant family and has traded items found in dungeons since childhood. Since she is not good at combat, she makes contracts with adventurers and treasure hunters including Mist to stock items for trading.
She is usually a quiet person but becomes canny and greedy when it comes to a business — her lifelong profession.
The recommended points of 'MISTROGUE: Mist and Living Dungeons'
1. Ever-changing Living Dungeons; the thrill that everything changes in real time.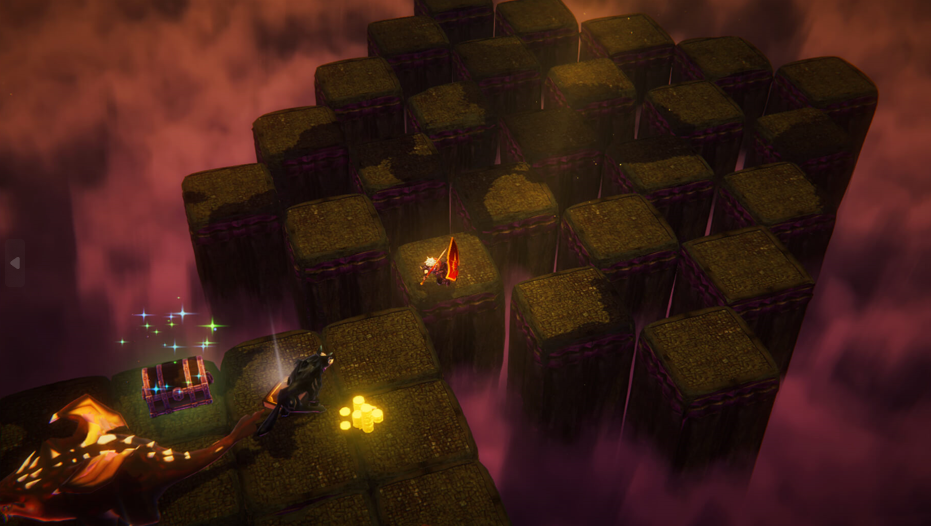 The 'Living Dungeons' is amorphous and reacts to the movement of the mist, creating or dropping passages one after another in front of the player's eyes. Terrain, scaffolding, monsters, traps, everything in the dungeon suddenly changes in real time. Players confront the 'Living Dungeons' by making full use of their own strongest skill build. Also, due to the strange power of the 'Living Dungeons', Player's level resets every time they enter it.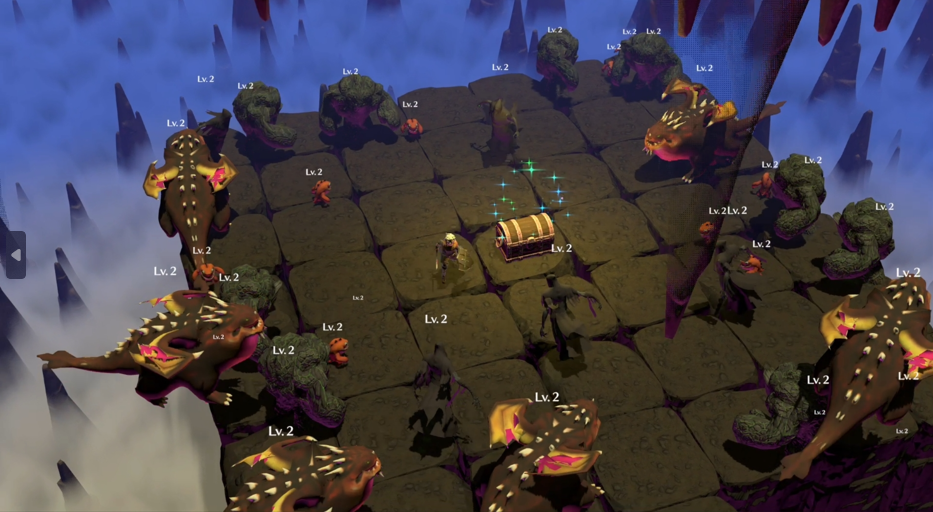 For example, passages and rooms are dynamically generated when approached, bridges that fall once crossed, moving floors, scaffolding suddenly rise (or disappear), etc. The familiar 'Monster House' in many roguelikes will also appear. However, this game's monster house approaches the player; the empty floor suddenly becomes a 'Monster House', and attacks the player in combination with the gimmick of 'Living Dungeons'.
2. A battle where strategy and action coexist.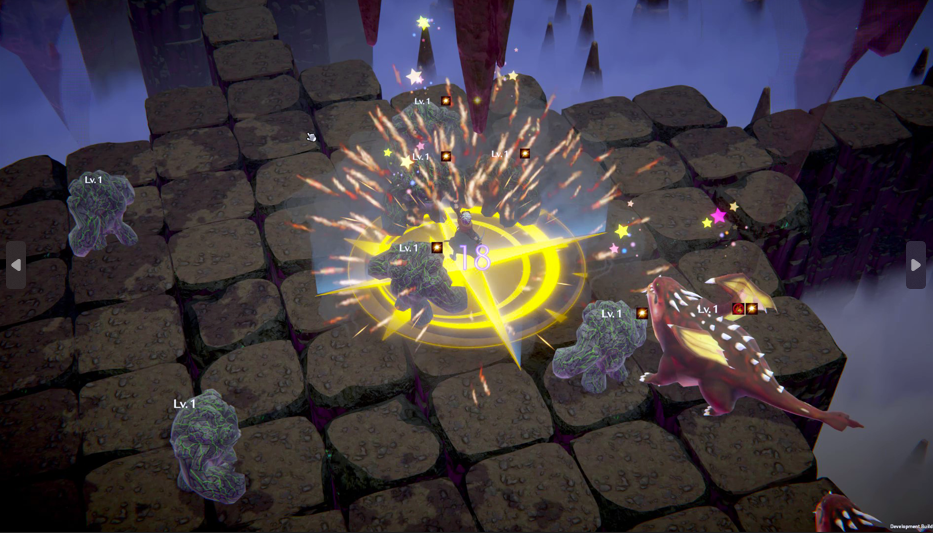 In this game, players can use items and change equipment even during battle. They can carefully choose items such as equipment and spell books that match the situation.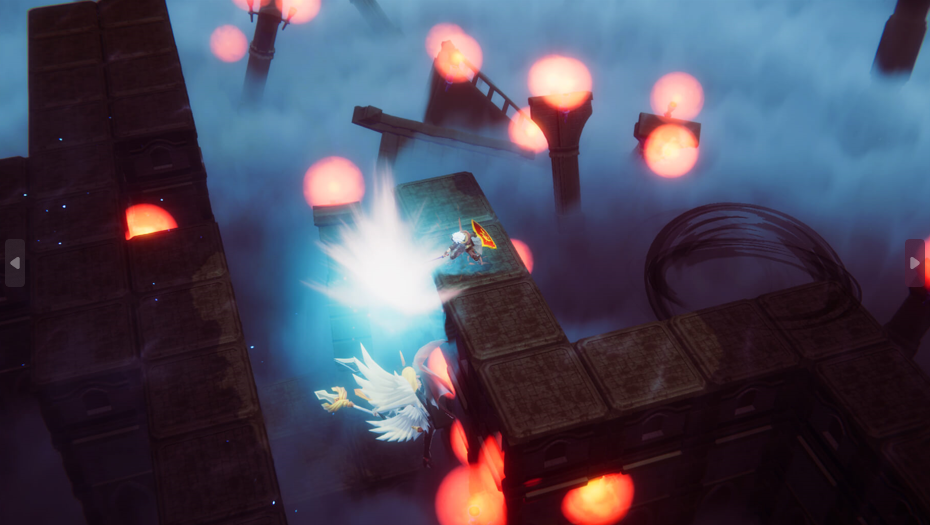 They can also use spell books to wipe out enemies, knock back enemies, and use special skills and labyrinth stones to create and erase scaffolding blocks.
3. Find the own strongest build.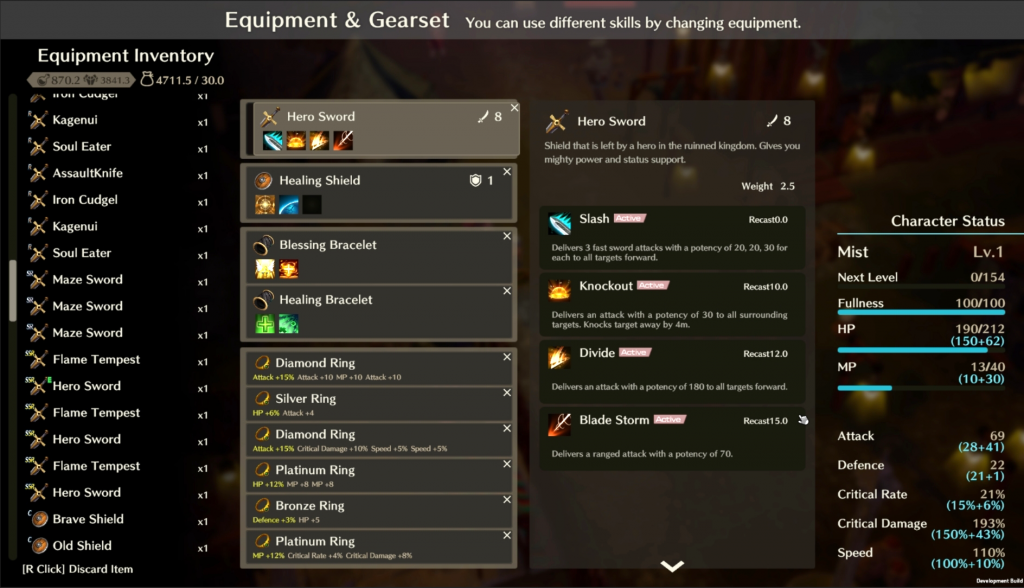 There are four types of Mist equipment: Weapons, Shields, Bracelets, and Rings.
Of these, Weapons, Shields, and Bracelets have unique skills attached to it. When players combine them effectively, the skill synergy will jump several times. Skill synergy allows them to seek for their strongest build according to the situation, such as specializing in attack, defense, or recovery.
Rings do not come with any skills, but it increases certain stats. The effect of the ring is random, so searching for the best rings will further strengthen the build.
About Polyscape Inc.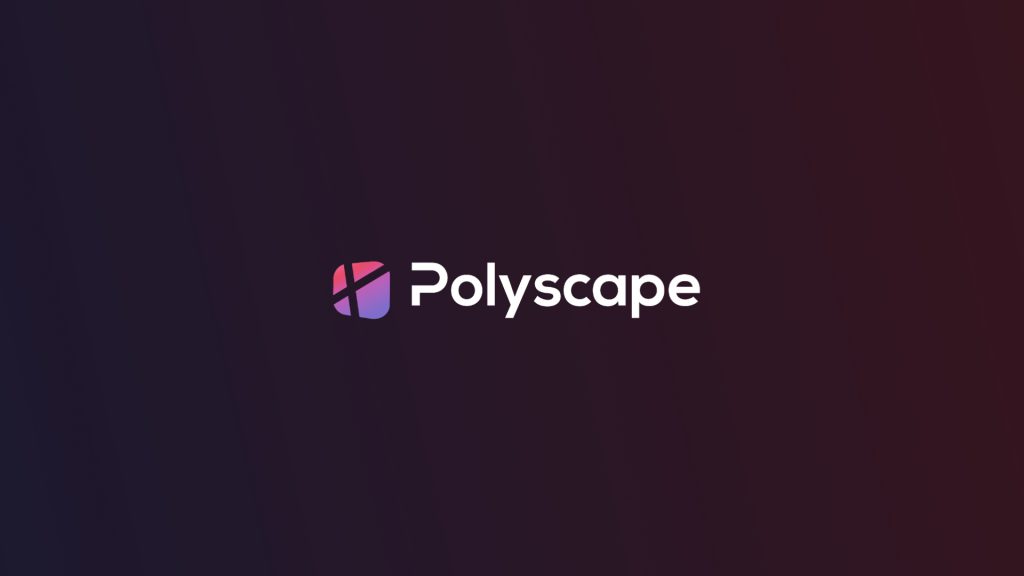 Polyscape Inc. is a start-up company founded by Hiroki Shimada in February 2022 with the mission of "creating a virtual world where people can live more freely." He was the former CEO of LAPRAS Inc., which develops the career matching platform "LAPRAS" for engineers and the AI headhunting service "LAPRAS SCOUT" for companies.
About Hiroki Shimada (CEO)
In 2015, he received a bachelor's degree in computer science from Kyoto University. He majored in artificial intelligence. During his college days, he had an internship at Google and also supported various startups at the Incubate Fund. In 2016, he received his master's degree from the University of Edinburgh, UK. In 2016, he founded LAPRAS Inc., which operates Japan's first AI headhunting service. He was elected as Forbes Under 30 Asia in 2021. After that, he resigned as the CEO of LAPRAS Inc. and established Polyscape Inc. in February 2022.