Since its founding, 1SEC inc. (Headquarters: Meguro City, Tokyo) has raised a total of ¥270 million in funds through third-party allotments, with investors including Ceres, Gumi Ventures Fund, Ignis, East Ventures, Hironao Kunimitsu, Yuki Naito, 1SEC CEO Hirokuni Miyaji, and several other private investors and prominent figures.

1SEC is involved in the global development of AI and virtual human technology projects, and its IPs have made headlines in 27 countries around the world. Following its most recent round of fundraising, 1SEC is determined to grow even more by further building its AI and virtual human technology and continuing to deliver technological innovation.

By the end of the company's second fiscal year following its establishment, it had already posted a profitable year, with monthly revenues of over ¥250 million. Today, 1SEC is working to further strengthen its technological foundation to build a strong business that will resist difficulties such as the current public health situation, and support the acceleration of digital transformation worldwide.

Below are comments from some of 1SEC's investors.

Hironao Kunimitsu, Chairman and CEO, Gumi Inc.
"In 2020, the virtual world became the center of people's day-to-day lives. Working from home and the virtualization of everyday interactions are now commonplace. Without a doubt, virtual humans will flourish in 2021, with the world having become 'virtual first.' I might even be able to let a virtual Kunimitsu do my job before long, haha! Go 1SEC!"

Qian Kun, President and Representative Director, Ignis Ltd.
"I feel that 1SEC is one of the few companies that has expertise in multiple industries, and those industries include advertising, music, entertainment, and IT.
"Let's start a revolution together."

Yuki Naito, Private investor
"We have been seeing more and more virtualization of real people in films, TV series, commercials and other advertising, and every other field imaginable. 1SEC stands out as having already had numerous successes in this area, while on the business front, they turned a profit in their second fiscal year. I hope to see 1SEC in the forefront of this industry!"

Takuma Iwasa, Corporate Planning Office, Ceres Inc.
"Going forward, I feel that the importance of virtual humans in advertising will continue to grow. Ceres, which works in the media and marketing industries, has invested in 1SEC. We are very excited about 1SEC's future development."

※The above is based on comments from 1SEC's investors

About ONE AI, 1SEC's AI Human Service
ONE AI is a virtual human technology that makes use of physics-based real-time graphics rendering and state-of-the-art AI technologies, including AI voice and image recognition, and specialized interactive AI.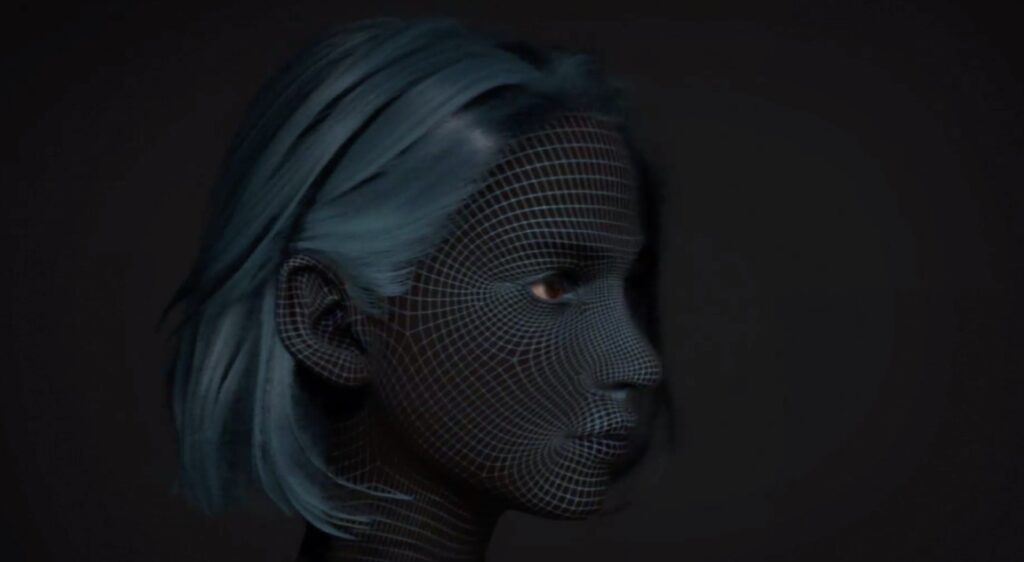 About Liam Nikuro, Japan's First Male Virtual Human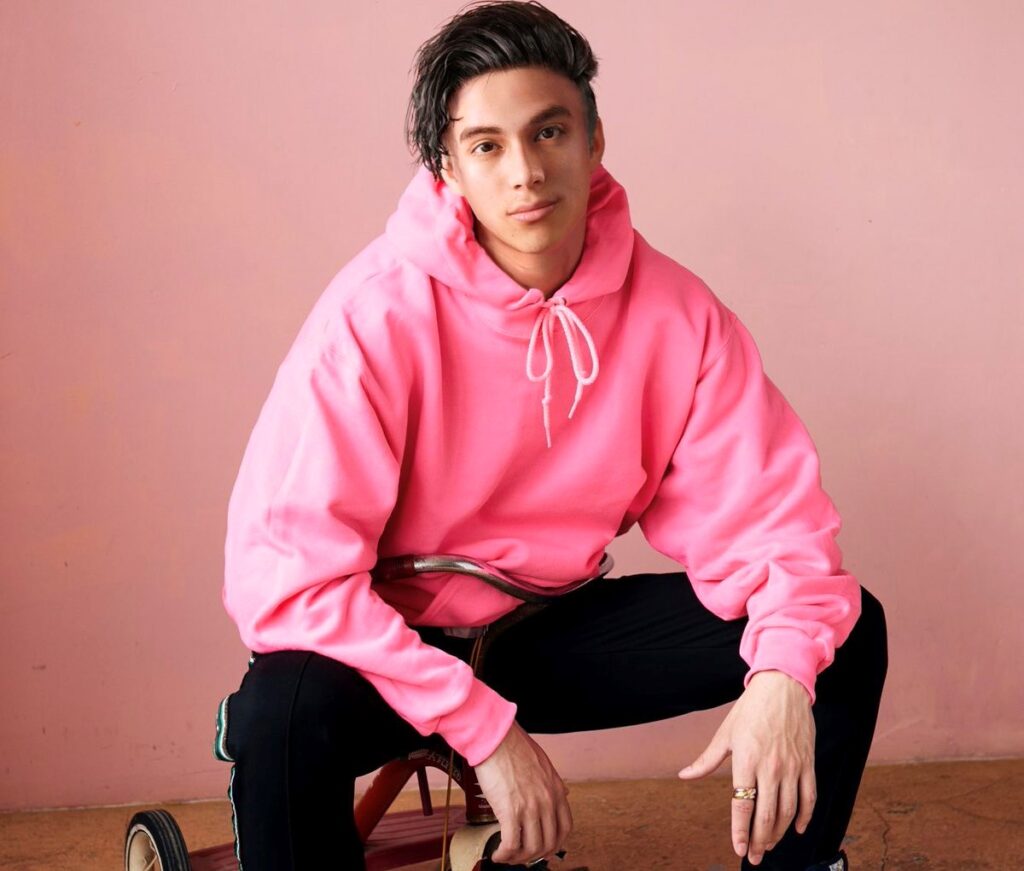 Japan's first male virtual human, Liam Nikuro has made headlines in over 27 countries around the world. Born in Los Angeles, Liam is a multimedia producer. Among his notable accomplishments is his partnership with the NBA's Washington Wizards, whose roster includes the up-and-coming Japanese star Rui Hachimura. This is the world's first partnership of its kind.

Official Instagram account: https://www.instagram.com/liam_nikuro/
Official Twitter account: https://twitter.com/liam_nikuro

Takafumi Horie Virtual Human Project: Takafumi Horieroid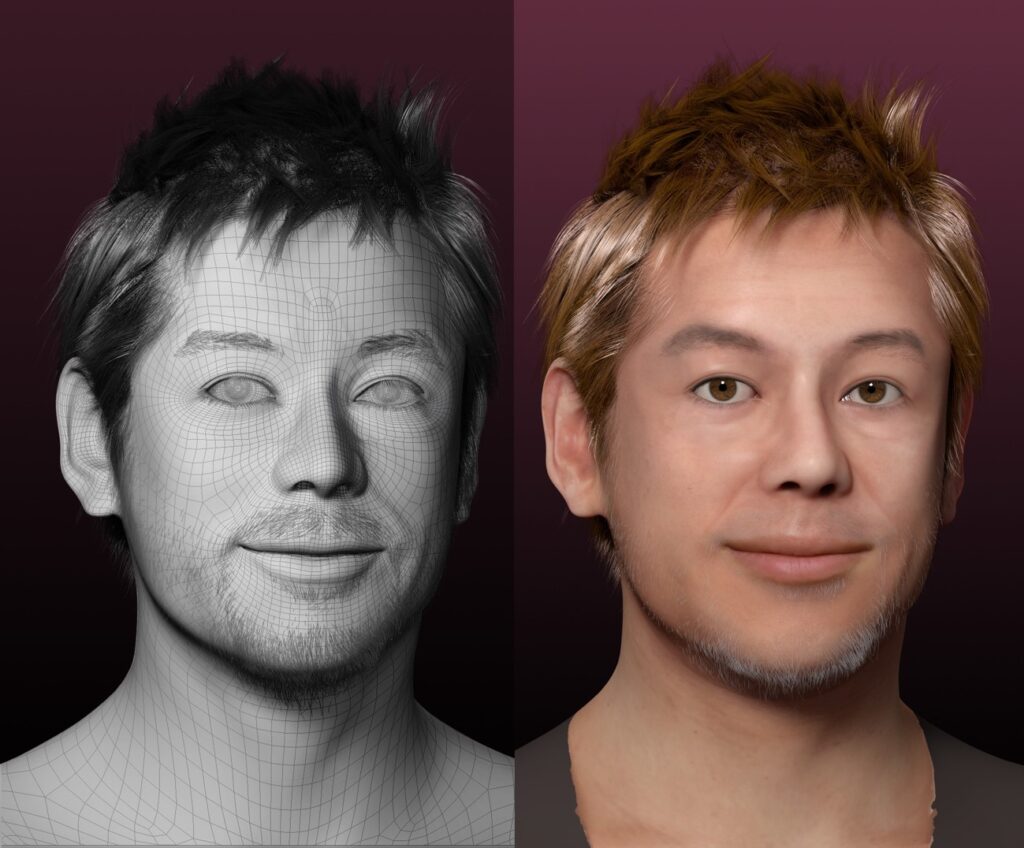 On the 2019 unveiling of Lewis Hiro Newman, a virtual human based on the actor Hiro Mizushima, 1SEC is set to open the second phase of its project to create virtual human versions of prominent figures with Takafumi Horieroid, a fusion of AI and virtual human technology created with AI image generation. This new virtual human's purpose is to allow entrepreneur Takafumi Horie to devote all of his time and energy to himself and his hobbies.
Takafumi Horieroid is expected to symbolize the age of coexistence between people and AI-based virtual humans. These projects will incorporate deep learning techniques for speech.

Lewis Hiro Newman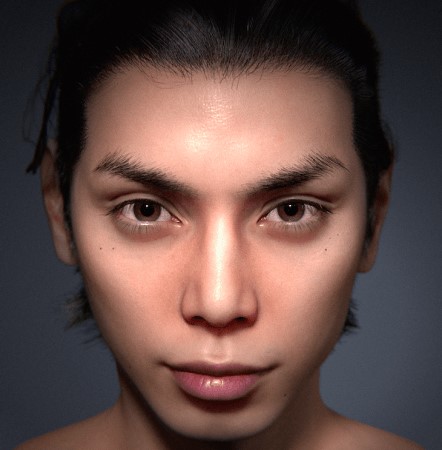 A virtual representation of actor and entrepreneur Hiro Mizushima, Lewis Hiro Newman debuted on October 11th, 2019. Created as the first phase of 1SEC's project to create virtual versions of prominent figures, Lewis lives the story of what Mizushima terms "the life I didn't choose the first time around." He is currently working on a global scale in fields including fashion, art, and music. One example of this work is the development of a fashion brand, for which he serves as producer.

Official Instagram account: https://www.instagram.com/lewis_hiro_newman/

About 1SEC INC.
Established in Tokyo and Los Angeles in 2019.
1SEC's business positioning is as follows:
•IP development and virtual content production centering on virtual technology
•Direction of digital transformation in the entertainment industry
•Comprehensive production of P2C products
etc

Company Overview
Name: 1SEC Inc.
Head Offices: U.S. office: 1541 Ocean Avenue, Santa Monica, CA, US
Japan office: 6F 1-6-13 Ohashi, Meguro City, Tokyo
Capital: ¥277,460,000
URL : https://www.1sec.world