May 24th, 2021—As part of the Olympic Virtual Series, Konami Digital Entertainment and the World Baseball Softball Confederation (WBSC) will host online qualifiers with "eBASEBALL POWERFUL PRO BASEBALL 2020 "starting from May 24. The Olympic Virtual Series is the first virtual sports competition organized by the International Olympic Committee (IOC) in collaboration with five international sports federations.
The online qualifying rounds will be held from May 24 to 30 for PlayStation®4 and Nintendo Switch™ versions of "eBASEBALL POWERFUL PRO BASEBALL 2020". In the PlayStation®4 version, teams from the 11 countries and regions included in the competition title will be used to compete for the top ranking. In the Nintendo Switch™ version, the top ranked players in the home run competition will advance to the finals. Anyone who owns "eBASEBALL POWERFUL PRO BASEBALL 2020" and lives in the subject region can participate.
In the finals, 11 players selected for the PlayStation®4 version and 8 players selected for the Nintendo Switch™ version will compete for the title of the first ever Olympic Virtual Series champion. The competition is planned to be broadcast to sports fans around the world via the IOC's official video channel on June 23, Olympic Day.

Qualifying period: Monday, May 24, 2021 10:00 – Sunday, May 30, 2021 23:59 (Japan Standard Time)
PlayStation4®
How to Participate:
To be held at the inaugural Olympic Virtual Series
Contents:
Compete to be the best in the world by controlling the national teams of the 11 countries and regions included in the game.
Conditions for advancing to the final:
Top 11 players in the ranking
Nintendo Switch™
How to Participate:
Power Arena mode "Hit it, Homerun-kun! in the Power Arena mode.
Contents:
Compete to be the No. 1 in the game's Power Arena mode, "Let's Fly, Homerun-kun! in the game.
Conditions for advancing to the final:
Top 8 players in the ranking
Olympic Virtual Series Baseball Event in-Game Screenshot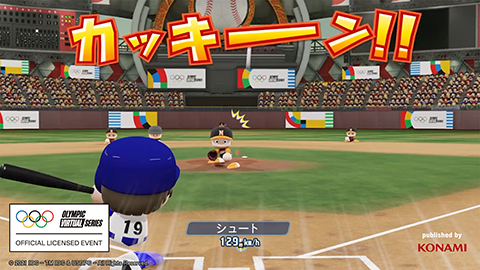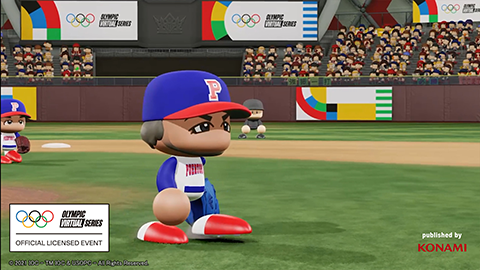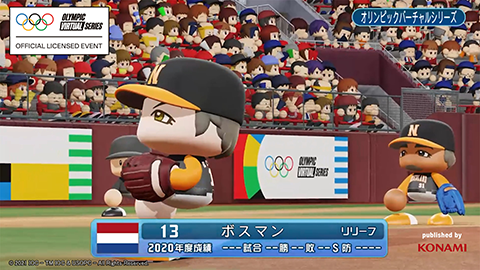 "TM IOC & USOPC – © [YEAR] International Olympic Committee – All rights reserved. The "Olympic Virtual Series" is a property of the IOC and may not be copied, republished, stored in a retrieval system or otherwise reproduced or transmitted, in whole or in part, in any form or by any means whatsoever, without the prior written consent of the IOC & USOPC. Unauthorized copying, adaptation, rental, lending, distribution, extraction, re-sale, arcade use, charging for use, broadcast, public performance and internet, cable or any telecommunications transmission, access or use of this product or any trademark or copyright work that forms part of this product are prohibited"